Due to the changes occurring on our planet with both human and natural causes, many species of living creatures are threatened with extinction. With the need to feed 6 billion hungry human mouths, and devastating consumption on the part of industrial nations, the natural habitat for many species has been dramatically reduced. For example, as much as 96% of the primary forest of Madagascar has been destroyed.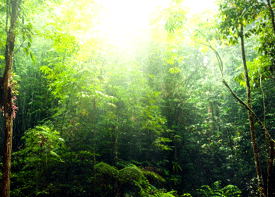 There is only so much that one organization or group can do. The Orchid Seedbank Project has chosen orchids, and given the width and breadth of the Orchidaceae, there is plenty to do. Of course, they realize that in situ conservation, or preservation of an entire ecosystem, is the better option. But in the meantime, the OSP tries to foster conservation through propagation of orchids.
They support and work with taxonomists, horticulturists, chemists, biologists, biochemists, and others in the science realm to expand everyone's knowledge of the orchid seed and they share this information, along with products, new research data, and whatever else they can, so that their recipients don't just get seeds--they get their best advice, information, and (in developing countries and research labs) some of the compounds and chemicals needed to keep going.
The Orchid Seedbank Project is a conservation organization. They store seed, but not in the sense of routinely cryogenically freezing seed. Instead, the OSP serves as a clearinghouse for orchid seed; until the OSP was formed in December of 1996, there was no central clearinghouse by which conservationists, researchers, commercial and hobbyist growers could go to specifically for orchid seed.
They are interested in expanding to work with more growers in developing countries and are always happy to accept more donors, more recipients, and corporate sponsors. To contribute or learn more, go to the OSP website.