New Research for Floral Buyers: Consumer Orchid Purchasing Trends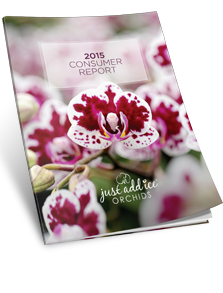 Because of their ease of care, beauty and longevity through seasons, Phalaenopsis orchids are a popular choice among consumers looking for that perfect gift or piece of home decor.
To get insight into consumers' purchasing habits, we conducted a survey of our customers and found some interesting trends that can help your business be more profitable. Inside our customer survey, you'll discover:
The most popular holidays for orchid gifting
What influences customers to buy
The plant and pot colors consumers prefer for decor
And much more
Fill out the form to begin reading the full report.