This DIY cake plate is perfect for a dinner party or just having a few friends over. It's an elegant way to display cookies, fruit, vegetables, or some hors d'oeuvres.
And it's super simple to make!
All you need is a glass plate, a glass candlestick holder, and E6000 Industrial Strength Adhesive, available online or at most craft or retail stores.
1. Add glue.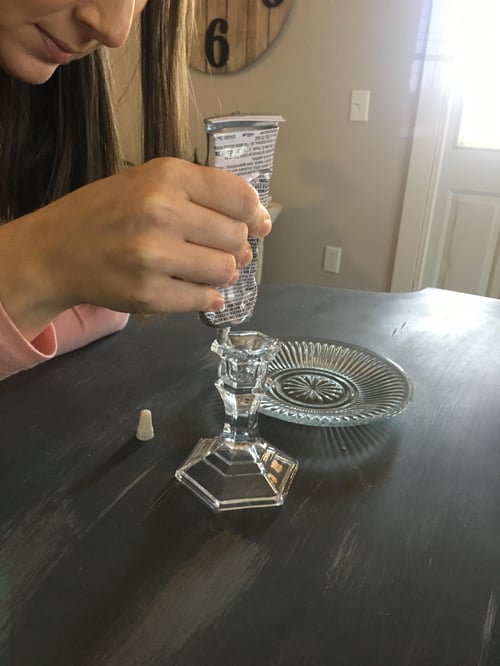 Start by adding glue to the top rim of the candlestick. Using an industrial strength adhesive glue will help keep the two glass pieces together while in use.
2. Place the plate.
Place the bottom of the glass plate on top of the candlestick. Be sure the candlestick is in the middle of the plate.
3. Let sit.
Place cake plate in a safe area and allow it to dry for a full 24 hours. The industrial strength adhesive is disherwasher safe. After that, your cake plate will be ready to serve your guests!