Breakfast in bed? Yes please! Make breakfast in bed a little extra special by writing notes for your family on a DIY chalkboard tray.
To create your own, you will need a silver serving tray, chalkboard paint, paintbrush, and chalk. We outlined how to make one in three simple steps:
1. Add Paint.
Begin by adding chalkboard paint to the serving tray. Use the paintbrush to spread the paint on the bottom of the serving tray. Be sure to evenly distribute the paint.
2. Let dry.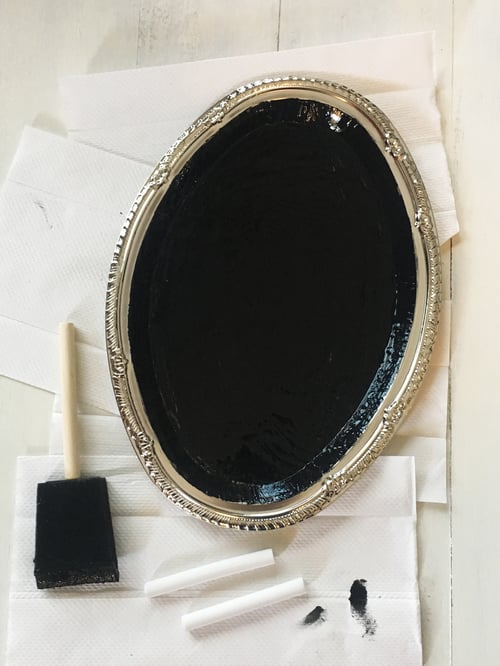 Give the paint enough time to dry before using the tray.
3. Use.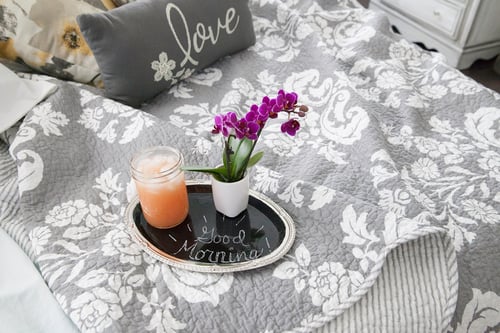 After allowing enough time for the tray to dry, add a fun message and begin to use.