With their uniquely shaped shiny leaves and numerous color varieties, it's easy to create an eye-catching anthurium display. Check out these eight awesome anthurium displays that are sure to wow even the biggest anthurium enthusiast.
This entry in the 2011 Boston Flower and Garden show demonstrates the true elegance of anthuriums.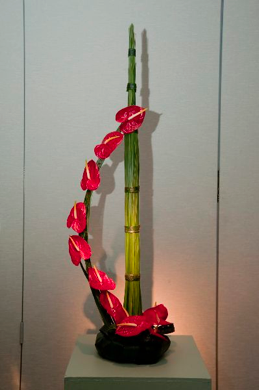 The beautiful combinations that make up this arrangement—including the gorgeous pink and green anthurium blooms—were created using the disciplined art of Japanese flower arranging, called Ikebana.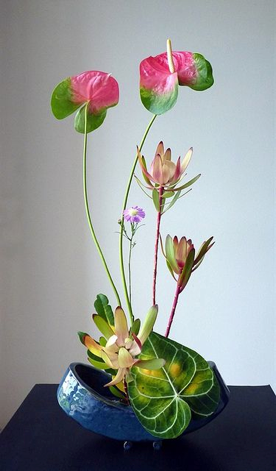 This hanging basket of anthuriums is groomed to look at like a giant strawberry—and is sure to capture the attention of any passersby.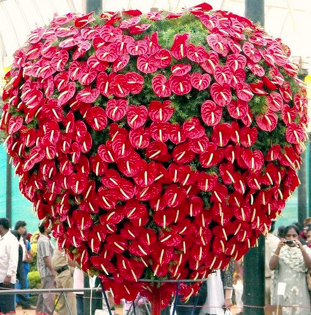 Check out this clever arrangement, which features cascading, red anthurium blooms and almost resembles a pineapple.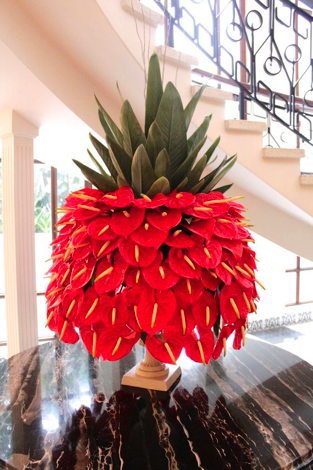 The pink anthuriums in this gorgeous tropical bridal bouquet could bring elegance and class to any wedding.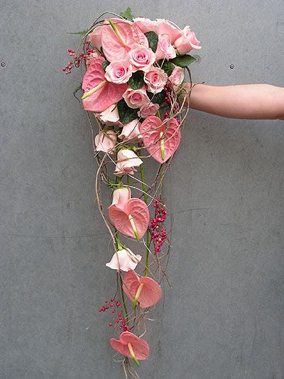 Now check out this bouquet of deep red anthuriums combined with delicate green orchids. It doesn't get much more exotic than that.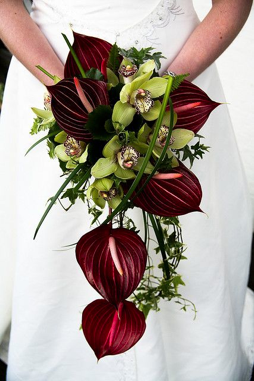 We love the natural look of these pink anthuriums with the wooden branches.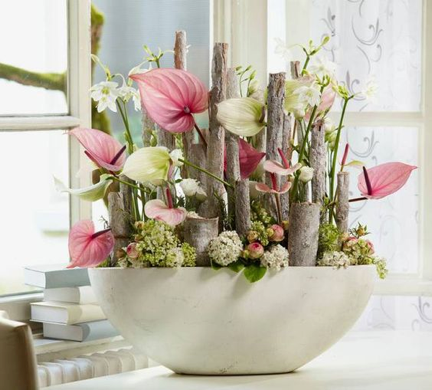 The wide, white blooms of these anthuriums paired with the tall stalks of calla lilies and chrysanthemums make this modern arrangement something to be admired.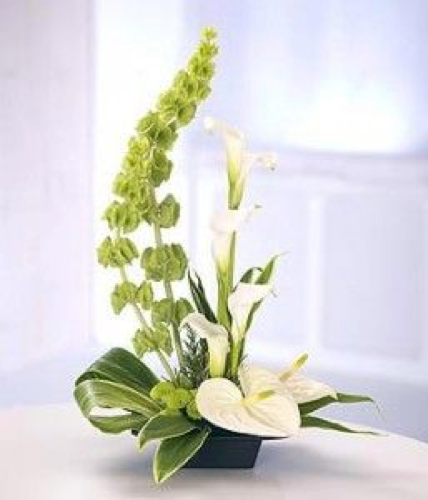 Do you have your own beautiful anthurium display at home? Make sure you're taking proper care of your plants to help them thrive. Download our free anthurium care guide for extra tips.