Anthuriums are a unique way to give your home a tropical, springtime feel while you wait for your outdoor plants to bloom.
Here are five unique ways to display anthuriums and get into the spirit of spring.
Why Decorate With Anthuriums?
With their bright, heart-shaped leaves, anthuriums add a bold pop of color to any space. They're versatile enough to complement any decor.
And caring for anthuriums couldn't be easier. Just place them in a bright location (but away from direct sunlight) and water them with six ice cubes once a week.
With proper care, they'll keep their blooms well into the summer!
5 Ways To Decorate With Anthuriums
Use Anthuriums As Table Centerpieces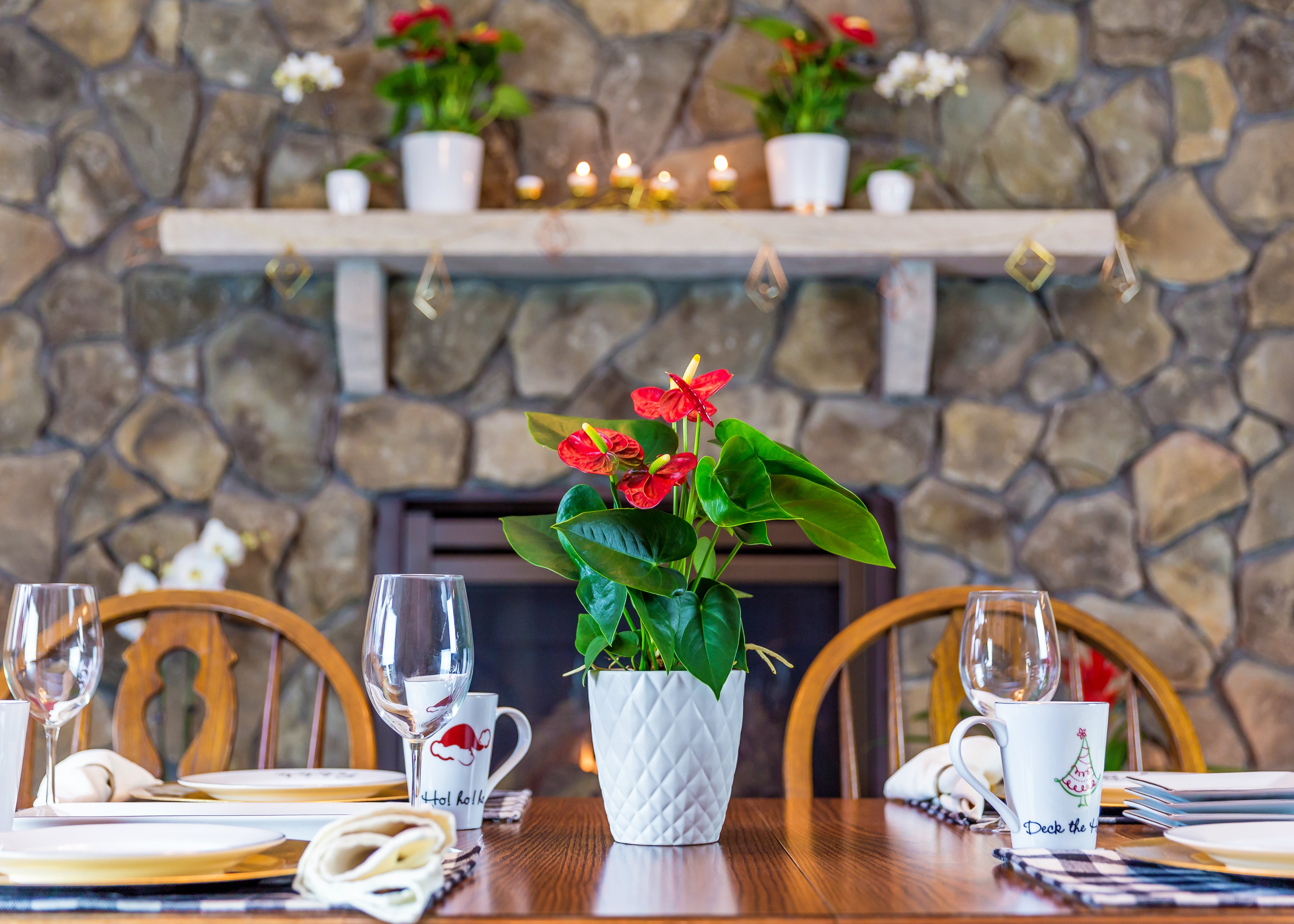 If you want a perfect place to admire your anthurium, consider using it as a centerpiece on your dining room table. A simple way to dress up your anthurium for spring is to place it in a wicker basket. As we get closer to Memorial Day, add a small flag and some patriotic ribbon and you'll be ready for your summer barbecue.
Use Anthuriums As Patio Decor
As the weather gets warmer, it's time to break out the patio furniture. If you're looking for a simple way to elevate your patio decor, add an anthurium to a hanging basket or place one in a plant stand. Just make sure the outside temperature is consistently above 55 degrees Fahrenheit, including at night. Because anthuriums are tropical plants, they need a warmer environment than many of your outdoor plants.
Place Anthuriums On Your Kitchen Counter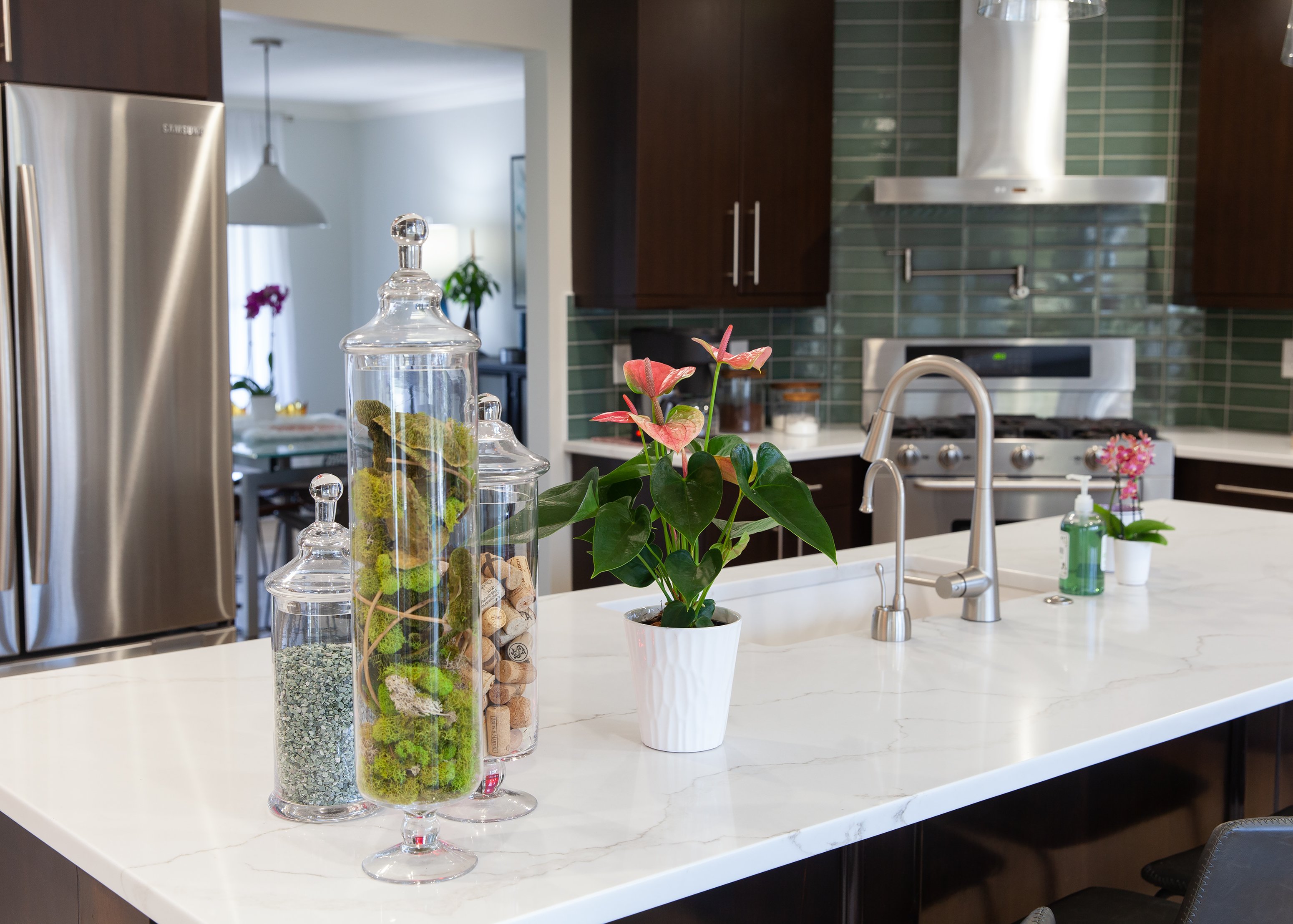 Anthuriums thrive in indirect sunlight. While you'll want to avoid placing them directly next to a window, they'll be right at home in your kitchen. You can place them on your kitchen counter, island or a shelf. Because they'll be right next to your sink and your freezer, you'll never forget to water them!
Use Anthuriums As Bathroom Decor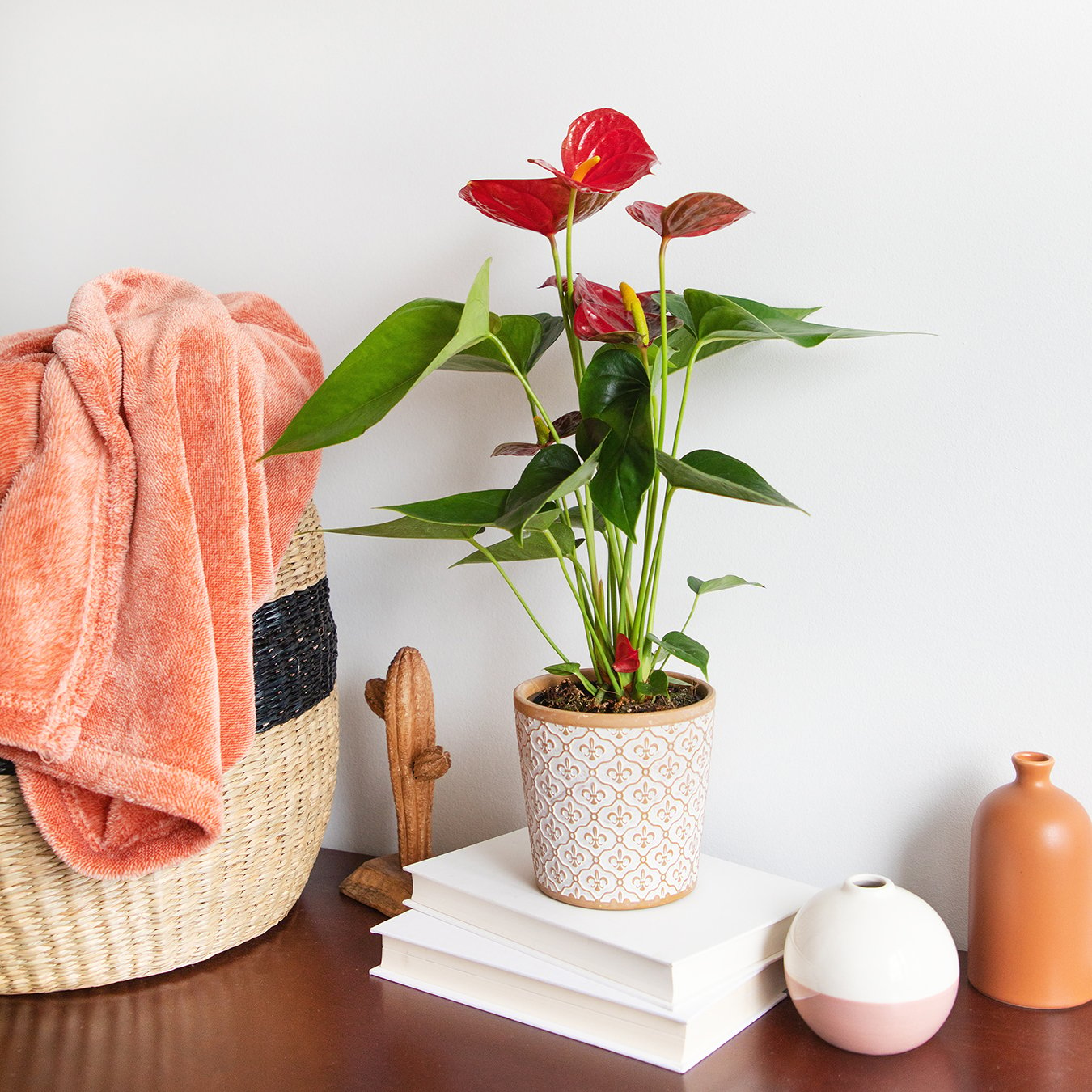 Anthuriums love humidity, so they'll love your bathroom. Their exotic leaves add a tropical flair and make a statement in any room. Place an anthurium on a shelf or tray on your bathroom vanity along with pebbles or shells to add to the tropical vibe.
Anthuriums also pair well with succulents and foliage.
Display Anthuriums In Your Home Office
Redecorating your home office? Consider adding anthuriums to spruce up the space. Anthuriums act as air purifiers; their leaves can eliminate harmful chemicals such as ammonia and formaldehyde. Placing an anthurium in your office might help you breathe a little easier while making your home office feel more professional.
There are endless ways to get creative with anthuriums. Order one today and have it shipped right to your doorstep!