Orchids make the perfect gift for all sorts of occasions. From birthdays to special events to larger holidays like Thanksgiving and Christmas, their ability to brighten up any space and ease of care make orchids an excellent gift idea.
With the hustle and bustle of everyday life, it's easy to overlook holidays and special events. Never scramble for a last minute gift again with our free handy orchid gifting calendar.
This calendar provides you with a monthly list of each holiday, ensuring you always have the perfect gift ready. Grab your copy below and read on for a list of holidays and orchid gift ideas.
2015 Holidays and Gift Ideas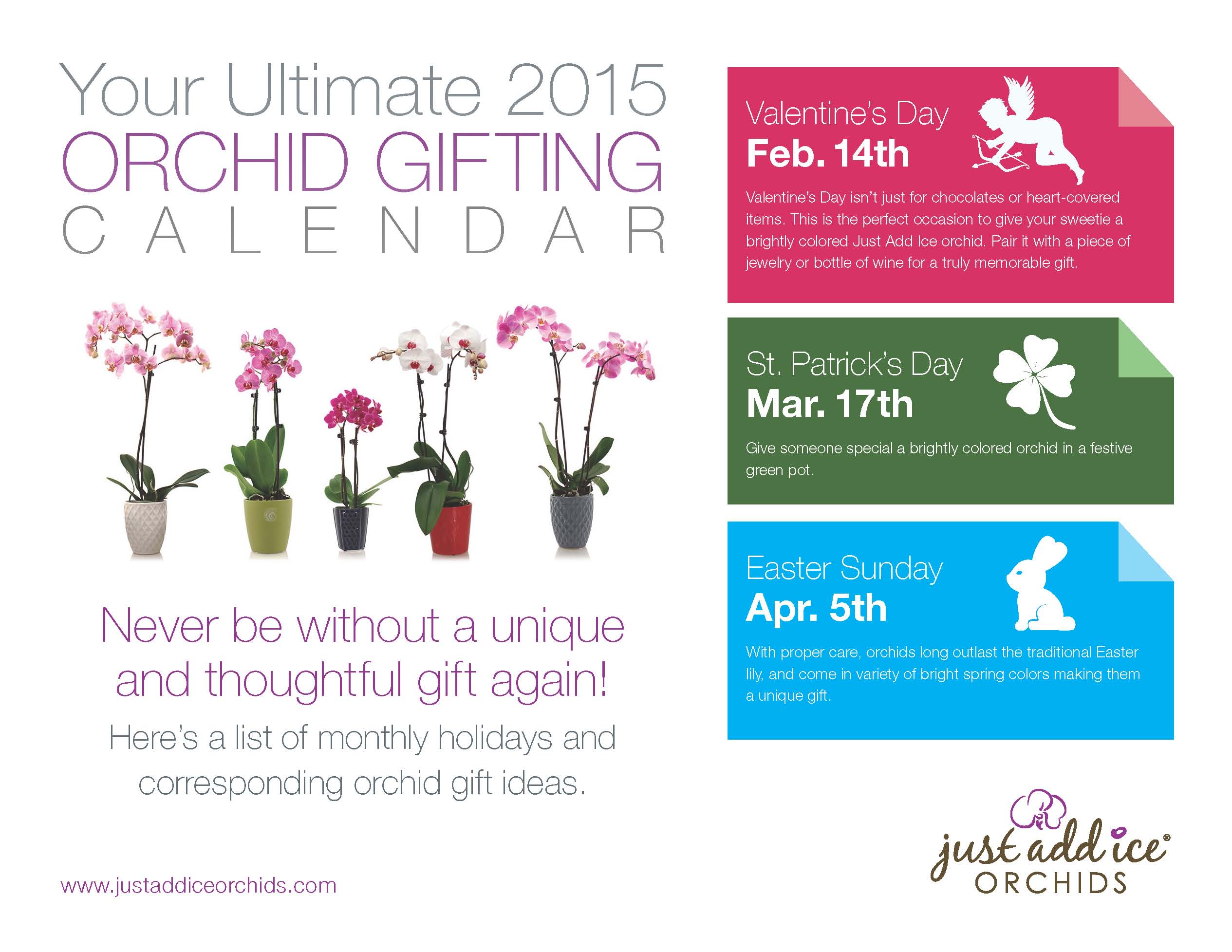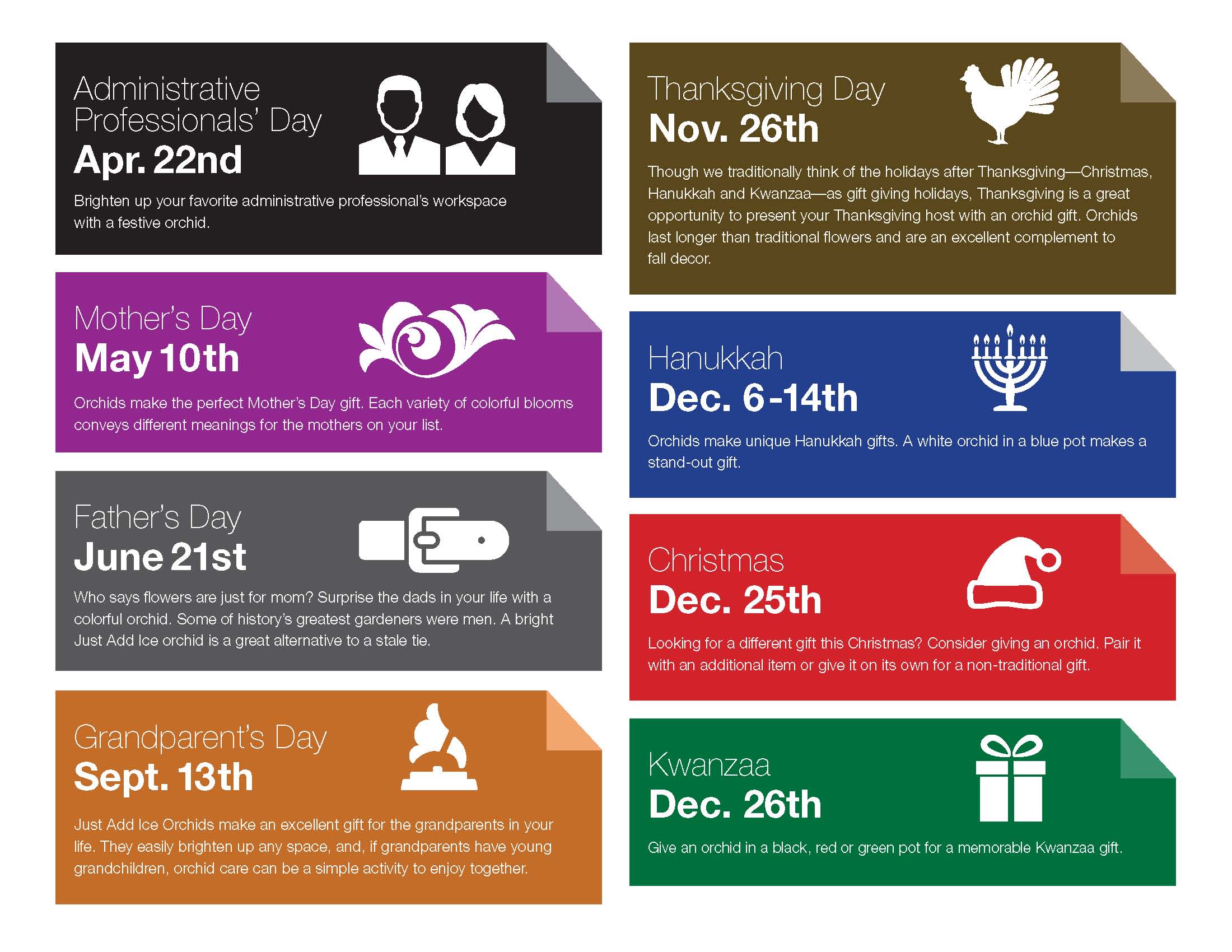 Download your 2015 Orchid Gifting Calendar here!
Check out this video for creative ways to decorate your orchid to make it the perfect gift.