Grown and supplied by Green Circle Growers, one of the largest greenhouse operations in the United States, Just Add Ice® Orchids are breathtaking decor for the home or work space. Just Add Ice Orchids are grown in an environmentally friendly fashion, using highly efficient growing techniques, water conservation and a sustainable heat source.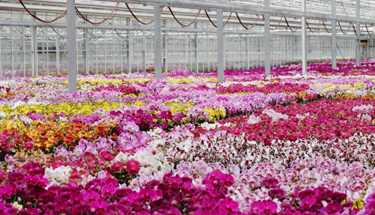 Green Circle Growers is a family-owned company in Oberlin, Ohio, established in 1968, that was recently ranked as a Top 10 Greenhouse with 108 acres of operating indoor growing space – according to Greenhouse Grower Magazine. In addition to growing over 8 million Just Add Ice Orchids each year, Green Circle Growers also produces other products with high-value, easy-care characteristics, including Anthuriums, Bonsai, Bromeliad and Money Trees.
Green Circle Growers is committed to introducing fresh new ideas to the market place while utilizing production methods that are efficient and environmentally conscious.
View Just Add Ice Orchids privacy policy.