Orchid Roots as Watering Indicator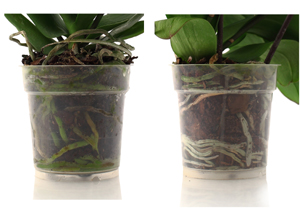 If you are unsure when to water your orchid for the first time, the orchid roots are a great indicator for watering. Well-watered roots should be a healthy green color, while grayish-white roots indicate more water is needed.
Some varieties are more sensitive than others. However, it does not harm the orchid if there are roots growing outside the pot. These roots will help capture moisture and carbon dioxide from the air.
Orchid Water Drainage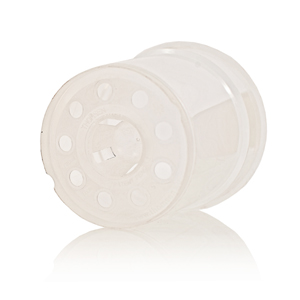 Every Just Add Ice® Orchid comes in both a decorative pot and a clear growing pot. The growing pot is equipped with holes on the bottom to provide maximum water drainage. If you repot your Just Add Ice Orchid, choose a pot with plenty of holes in the bottom. Be sure to empty any extra water in the bottom of the decorative pot after each watering, as orchid roots should not sit in excess water.