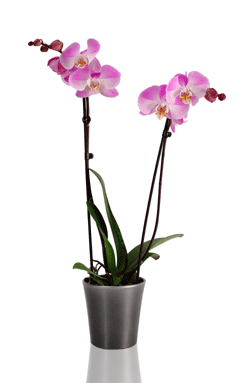 If someone you love is having a baby girl, you're probably on the lookout for a meaningful, pink-themed gift. Want to wow the mother-to-be with a one-of-a-kind present? Take a tip from the Ancient Greeks: get her an orchid!
Here's why: In Ancient Greece, it was believed that orchids had the power to determine a baby's gender. Fathers would eat a large tuber if a male child was desired or mothers would eat a smaller tuber in hopes of a daughter. Pink orchids, in particular, were associated with affection.
More Than the Greeks
It wasn't just the Ancient Greeks that looked to orchids as a symbol and sign of fertility. The Chinese believed orchids encouraged couples in producing more than one offspring. If you go with the gift of orchids, you might consider attaching a note that explains the details of the either culture's beliefs; wishing the expectant parents well in building their family!
Check out other uses and symbol of the orchid in a related article.