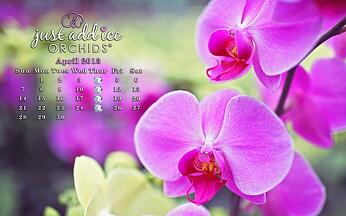 Great orchid care involves making sure your orchid is receiving the right amounts of light and humidity. You also want to make sure that the temperature is right in the area where you keep your plant. While watering your orchid is important, too much water can be a problem. It's also important to be sure you don't forget to water your orchid, which can be easy since it doesn't require much water.
With Just Add Ice Orchids, you only need to add three ice cubes a week to your orchid's pot. This will keep it looking beautiful and healthy. But, what if you're used to watering your plants more often and you forget?
Weekly Orchid Care Reminders
We understand that you're busy. And everyone can use a reminder now and then. By signing up for our Free Orchid Care Watering Reminders, you'll receive reminders to water your orchid in the way that suits you the best. We can send you email reminders, or you can get them sent right to your phone. Our weekly text message reminders are a great way to be sure that your orchid always receives the water it needs.
Desktop Watering Reminder Calendars
Another option we provide to help remind you when to water your orchid plant is our desktop calendars. You get to choose your watering day and then simply download the calendar to use as your desktop background. Then every time you work on your computer, you will not only enjoy a beautiful orchid image, but also be reminded when to water!
Orchid plants are so beautiful and they will make a lovely addition to any home or workspace. Making sure they receive just the right amount of water will ensure that they stay beautiful and healthy for a long time.