This Valentine's Day phalaenopsis orchid arrangement is ideal for a sweetheart with a sweet tooth. While the candy is sure to disappear quickly, the long lasting orchid blooms will last for a month or more.
Materials:
Square Glass Container
Candy
Orchid
Plastic Bag
Directions: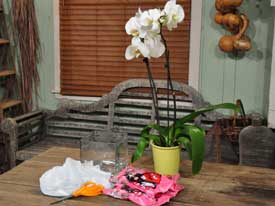 Remove the orchid, nursery pot and all, from the decorative container.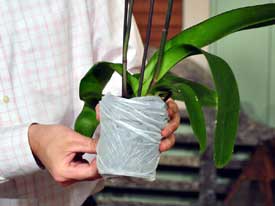 Slip the nursery pot into a plastic bag to prevent water leaking out the bottom and ruining the candy.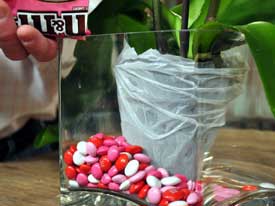 Place the orchid in the glass container and fill with candy. Just Add Ice Orchids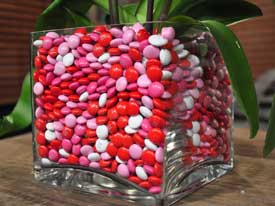 Water the orchid once a week by placing 3 ice cubes on the potting medium. You don't even need to remove it from the glass container.