While Valentine's Day may get all the attention in February, this month is also a great time to celebrate your friends. You can throw a Galentine's Day party on Feb. 13, for instance, like Leslie Knope did on Parks and Recreation. Or you could celebrate Singles Awareness Day on Feb. 15, another perfect excuse to get together with your friends.
After all, our friends are there to binge-watch Netflix with us after a long day at work. They've been there for us no matter what - whether we needed a night out or a sympathetic ear.
Here are three great ways to show your appreciation.
Tickets to an Event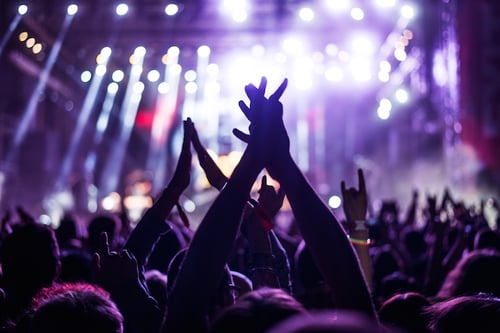 Who doesn't love a good excuse to have some fun with your favorite people? Spending time together is a great way to show someone that you care. Find tickets to a local music show, sporting event or play you know your friends will love. Make memories that will last long after the event is over.
Homemade Treats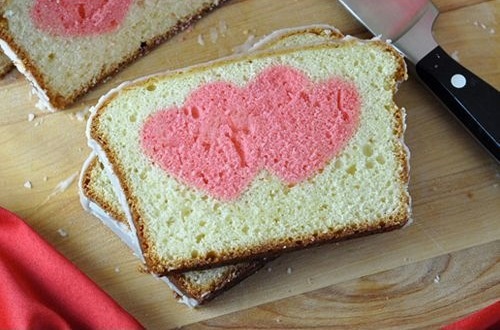 Show your friends they make your life sweeter; bake them some homemade goodies. Whether it's muffins, cake pops or candy bouquets, taking the time to make something will show them they are worth a little extra effort. You can find tons of recipes on Pinterest. Check out this from peek-a-boo pound cake with hearts in the middle!
(Photo credit: Pinterest/Bellyfull.net)
An Anthurium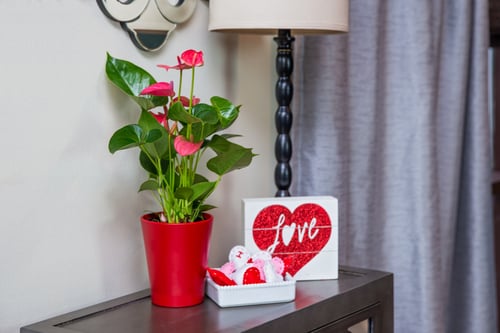 Looking for something really unique to put a smile on their face? Anthuriums make the perfect gifts. Unlike event tickets, which can be pricey, anthuriums are affordable no matter your budget. They don't require you to be crafty or a good cook, either.
Known as the world's longest-blooming plant, their open heart-shaped leaves show our love year-round to all those who mean so much to us.
Plus, they're super easy to care for.
All they need to thrive is six ice cubes or 1/2 cup of water once a week.
Even if your best friend lives far away, you can buy an anthurium and have it sent on the day before or after Valentine's Day to let her know you're thinking of her.
So let's make February a time to celebrate our friends. Give them a gift from the heart to remind them of how lucky you are to have them in your life. Browse our online collection of anthuriums today.