One way to stand out from the other guests is to give a Thanksgiving plant to your dinner host. Indoor plants make wonderful gifts that will last beyond the Thanksgiving holiday and into the long, cold months of winter. Here are some of our recommendations.
3 Indoor Plants That Make Great Gifts
Orchids
Orchids are a fan favorite for many reasons. With their colorful blooms, these indoor plants will be so appreciated by your host.
Whether you're looking to buy a premium orchid, petite orchid or mini orchid, you can rest assured they will last longer than a few days. In fact, they could last for years to come!
You won't be burdening your host with complicated plant care either. Orchids require simple care with low maintenance. Check out more reasons why orchids will make a great gift for your Thanksgiving host here.
Anthuriums
Did you know that anthuriums are the world's longest blooming plant? Similar to the orchid, anthuriums are very easy to care for.
The bright color of anthuriums will even add a pop to your host's home decor that will become a conversation piece for future guests.
Shop anthuriums before the holiday arrives!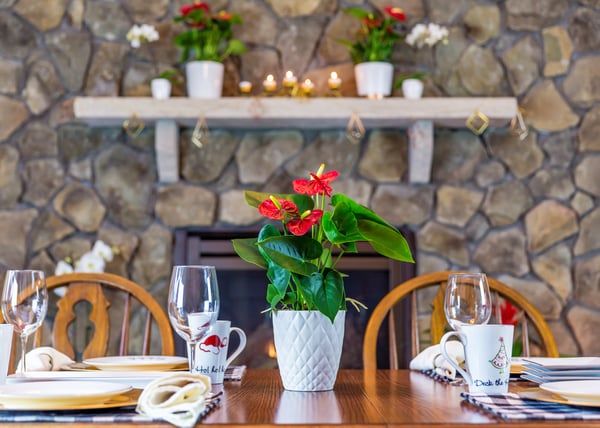 Money Tree Plants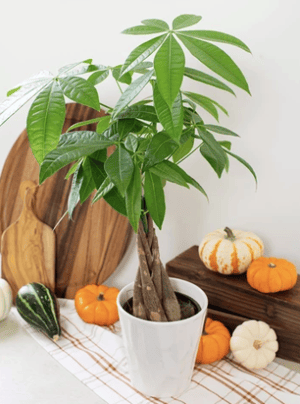 Money may not grow on trees, but good fortune does! Lore from China says the money tree plant has been a legendary symbol for prosperity, strength and resilience for hundreds of years.

When you gift this indoor plant to your Thanksgiving dinner host, let them know that wherever they place this tree, positive energy will be associated with it.
Money tree plants are easy to care for and thrive indoors, whether in a home or office. The lush green leaves are eye-catching and will remind your host of just how much they appreciate having you as a guest.
Shop our money tree plants and start giving the gift of positivity today!
Give thanks this holiday season with an indoor plant that your Thanksgiving dinner host will love when you shop our selection of orchids, anthuriums and money trees.