It's easy enough to find a pre-made breast cancer care package online, but we like the idea of creating a homemade, thoughtful package that speaks directly to your loved one. It's important to provide as much support as possible through this tough journey, and including breast cancer care package items they can actually use is a big part of that.
To recognize October as Breast Cancer Awareness Month, every Just Add Ice sale this month will be matched with a 10% donation to the Breast Cancer Research Foundation.
How to give breast cancer care packages
As you assemble your care package, consider different ways to make the delivery special for your loved one. Here are some ideas:
Present it all in one basket (a bonus if the basket is reusable in a practical way)
Include directions to open one present on chemo days
Note that a present can be opened if she is having a particularly bad day
Open one present leading up to surgery or open one present every day after surgery
Give your package a theme like "bucket of sunshine" and coordinate all gifts to be yellow
Individually label each gift with phrases like "open when you need a hug," "open when you've had a bad day," "open when you want to smile," etc.
Breast cancer care package ideas
Here are some essential items to include in your breast cancer care packages.
Glass or metal water bottle: Not only will a water bottle help keep her hydrated, but these options are safer for the environment than plastic alternatives.
A cozy blanket, soft scarves and hats: Hospitals or infusion rooms can be chilly. Having her own blanket, scarves and hats to keep her warm will provide a much-needed sense of comfort.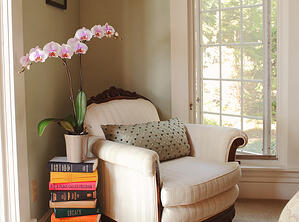 Low-maintenance plant: Orchids are a beautiful long-lasting plant that is sure to make her smile even on her lowest days. Bring cheer to her living room or bedroom with an orchid from our Pink Collection.
Hand sanitizer and/or wet wipes: Undergoing chemotherapy weakens her immune system, so it's important that she has a way to kill germs in any setting.
Homemade freezer meals: Organize a signup sheet with her friends and family so she has a steady supply of meals for when she needs them most.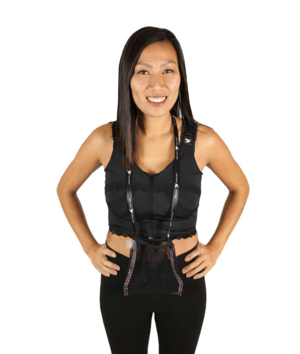 Surgical drain pouches: If she has to have surgery, drain pouches will help keep her drains and ports dry when she showers. (Picture source: Etsy)
Healthy snack bars: She may get hungry during treatment or forget to eat before one. It's nice to have a healthy option handle to fuel up.
Eye mask: An eye mask can help promote sleep, but also let her relax in the hospital or infusion room.
Toiletries: Include items that will make her feel like she's at the spa. Think lip balm, lotion, shampoo, body wash, face cream, essential oil rollerball. (Consider paraben-free/organic/sensitive skin options as chemo can make the skin more sensitive than usual.)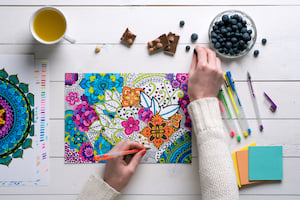 Coloring books, journals, books: These are helpful distractions that can either take her mind off the situation, help her chronicle her thoughts or even take her to a different world.
Streaming subscription: A gift card subscription to a streaming service can help her pass the time either in the infusion room or at home. She can catch up on shows she's missed or find new ones that bring her joy.
Chocolates: Sometimes you just need a moment with something decadent. A box of chocolates should help.
Teas: A variety of herbal tea options will keep her hydrated and warm throughout breast cancer treatments.
Need even more ideas? Check out this post for inspiration.
Shop our Breast Cancer Awareness Collection to find a thoughtful gift. Every Just Add Ice plant sold this month will include a 10% donation to the Breast Cancer Research Foundation.