On July 11, 2018, a group of employees from Green Circle Growers (the parent company of Just Add Ice®) made their way to University Circle's Wade Oval Wednesday festival in Cleveland to give away over 1,000 plants.
This inaugural "Plant It Forward" giveaway was the first of what Green Circle Growers hopes to be many successful events connecting people to their plants as they work toward their mission of "making every day better with plants."
The event was so successful that it was over before it even began — in the best way possible. Once festival-goers saw the team setting up displays of plants while dressed in "Free Plants" tee shirts, the tables were surrounded by people asking for details. The last plants were claimed just minutes before the event's scheduled start time of 6 p.m.
"Seeing all the people coming out to us was amazing," said one member of the Green Circle Growers sales team. Another team member noted, "The atmosphere and energy surrounding the event was simply electric!"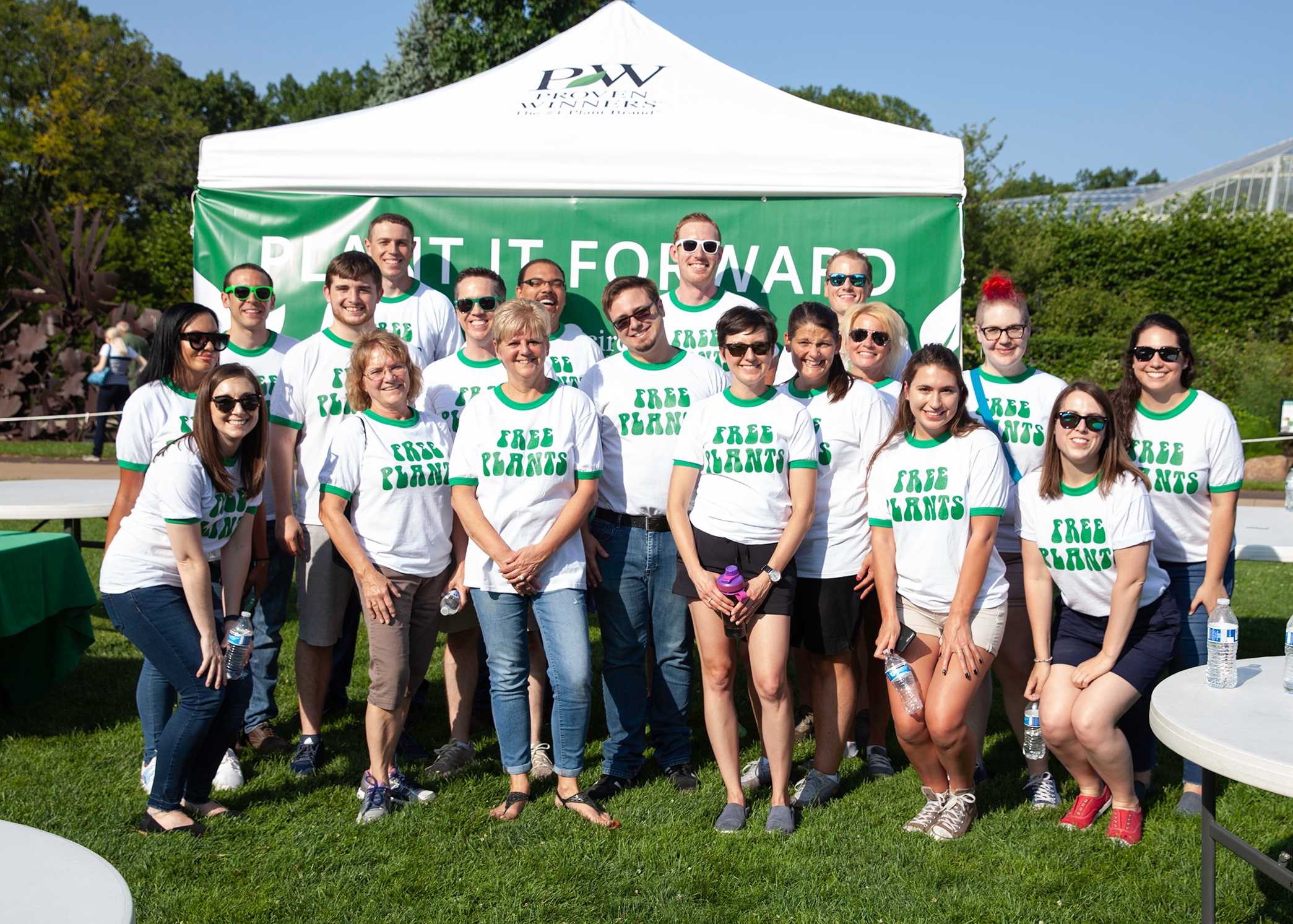 Green Circle Growers gave away 500 bags containing one Just Add Ice® mini orchid as well as a Wild Interiors® mini succulent, with an instruction sheet asking participants to keep one plant for themselves and to make someone's day with the other — hence, "Plant It Forward." Several people asked GCG employees, "How much are the plants?" and the shocked smiles and grins when they were told about the free plants reminded the employees about why they love working with plants every day.
The company also gave away one hundred 5" anthurium plants, celebrated for their long-lasting blooms.
Participants were encouraged to capture the moment using a custom Snapchat filter designed by one of Green Circle Growers' marketing interns.
Will Green Circle Growers plan another Plant It Forward event? It's likely! The company is excited to participate in another Plant It Forward and hopes to make each event better than the last.
If you're in Ohio, where would you like to see the next Plant It Forward take place? If you're not local, join in the spirit of giving and next time you pick up your favorite Just Add Ice® plant at the store, get a second one to give away and show us on Instagram with the hashtag #PlantItForward.
Did you receive a free plant at Plant It Forward? Be sure to sign up for watering reminders to keep your new mini orchid in tip top shape.