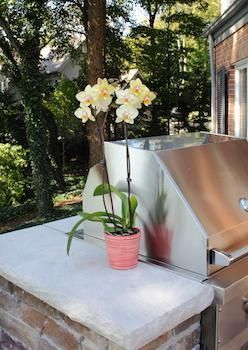 Block parties. Graduation parties. Cookouts. A random Saturday. There are dozens of reasons to throw a summer party and nothing makes it feel more festive than bright colors. But don't worry if you're stuck on how to decorate—we've got 8 tips to help you incorporate bright colors into your summer party.
1. The Invitations
Every good party starts with an invitation. To really set the tone of your event, forego the typical e-invite and send your guests a traditional invitation in the mail. Use sites like Minted or Zazzle to design a colorful invitation your guests will love.
2. The Food
The food you serve can be so beautiful and colorful that it can act as a decoration in and of itself. Fix a rainbow vegetable tray or serve up a versatile fruit salad. And don't forget everyone's favorite brightly colored summer fruit—watermelon!
3. The Drink
Add some tropical flair to your party with a colorful punch or tropical cocktail. You can even jazz up your drinkware by including colorful glasses or straws.
4. The Lights
Paper lanterns are an inexpensive way to not only provide festive lighting for an outdoor space, but also bring in your color scheme. Mix and match for a multi-colored feel or stick to one or two colors to complement the rest of your décor.
5. The Centerpieces
A simple centerpiece can add so much to your party space without much effort. Consider brightly colored plants—like dyed orchids—to maintain that summery vibe and add pops of color. Plus, as a bonus, your guests can take a plant home as a party favor.
6. The Activities
Outdoor party games are not only a big hit with guests—they're also a great way to add decorations that are both visually appealing and fun. Blow up some colorful beach balls, set up cornhole boards with brightly colored beanbags or make room for a game of bocce ball.
7. The Decorations
Beyond all the other details at your party, the decorations are probably the easiest way to intentionally add color to your set up. Think about the big details—like tablecloths, place settings, balloons and signage—and smaller details—like napkin rings and place cards.
8. The Dessert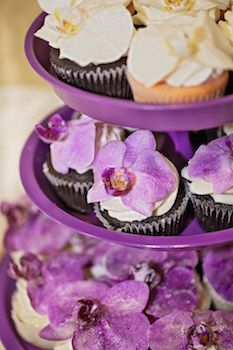 It's not a party without cake! Luckily, cake or cupcakes provide the perfect blank slate to showcase a color palette. Use colorful frosting or decorate with fresh berries and flowers to make a dessert that is both delicious and on theme. You can even add orchid petals to decorate your cake or cupcakes.
If you weren't planning on hosting a summer party before, hopefully this list changed your mind. So, what are you waiting for? Start party planning.