Friends are the family you choose!
Show how much your besties mean to you this July 30 on International Day of Friendship. Although we celebrate the people we love in small ways every day, join the fun and participate in a day dedicated to making your friends smile and check out this list of our favorite unique gifts.
P.S. - These are gift ideas are also great for birthdays!
International Day of Friendship Gift Ideas
1. When Life Gives You Lemons Alex & Ani Bracelet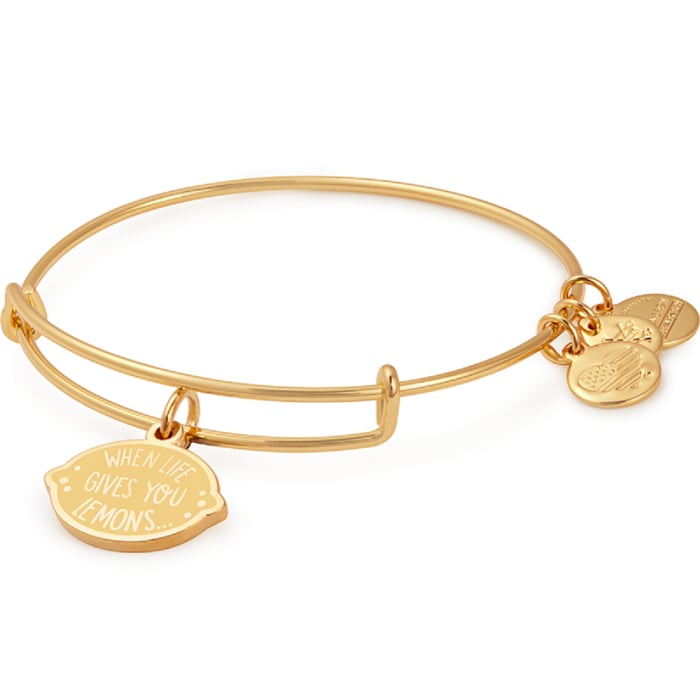 Alex & Ani - When Life Gives You Lemons | Alex's Lemonade Stand Foundation
We love this trendy bangle from Alex & Ani. This bracelet retails for $38 and 20 percent of the proceeds go to Alex's Lemonade Stand Foundation for pediatric cancer research. What's better than a gift with double purpose to celebrate International Friendship Day?
2. Scratch Off Travel Map
Amazon - Scratch Off Travel Map
Are you and your BFF world travelers? Or maybe you just dream of traveling together one day? This beautiful world map has foil scratch offs for each destination you visit so you can keep track of your adventures, and underneath reveals a different color. Surprise your friends with a scratch off travel map for $15 and start planning your next excursion together!
3. Hangry Kits
Amazon - Hangry Kit
Hangry is a term that refers to being angry because you're hungry. Hangry kits are a delicious and fun gift to give a friend for any occasion for only $30. Keeping a box of snacks like this at work or in the car is perfect to suppress your friend's hunger on-the-go!
4. Tarte Makeup
Too faced - YOU'RE ONE SEXY FINE-APPLE SET
We love this makeup set! For only $39, you can gift your BFF a set of Too Faced makeup products for International Day of Friendship . This set comes with a mini mascara, lip gloss, bronzer/highlighter, a 7-shade eye shadow palette, and a cute pineapple hand mirror. These colors are perfect for good summertime vibes!
5. Mini Orchids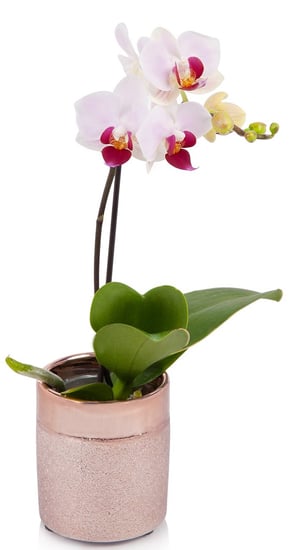 Just Add Ice Mini Orchid
Mini orchids are beautiful, dainty plants that fit perfectly on any windowsill. Known for their easy care, you can even gift mini orchids to the friends who have a poor track record with plant parenting. Gift your bestie a mini orchid to celebrate a day dedicated to your friendship and use promo code 'FRIENDS2019' for an extra 25% off your order from Just Add Ice.
6. Bamboo Bath Tray
Amazon - HANKEY Bamboo Bathtub Caddy
Your friend can spend an evening soaking in the tub with a place to put their favorite glass of wine. With this customizable bamboo bath tray, you can give your friend endless nights of relaxation for only $24.
7. "Why You're My Bestie" Book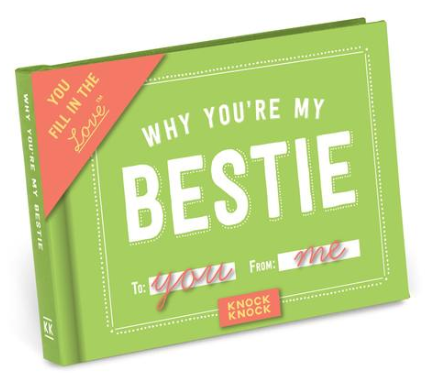 Barnes & Noble - Why You're My Bestie Little Gift Book
Fill out the "Why You're My Bestie" book to tell your BFF all the reasons you love them! You can personalize this book by writing all your best memories in the blank lines. For only $10, you can gift your friend something they will cherish forever.
8. Money Tree
Just Add Ice Money Tree
The money tree plant represents prosperity and gives its owners good luck. Give your BFFs a houseplant that is easy to take care of and makes any living space more appealing. Your best friends will be reminded of your prosperous friendship every time they look at their money tree plant.
In celebration of International Day of Friendship, Just Add Ice is offering 25 percent off all plants with 'FRIENDS2019' through Tuesday, July 30.
Pass the code on to your BFF and share the plant love!
9. Polaroid Camera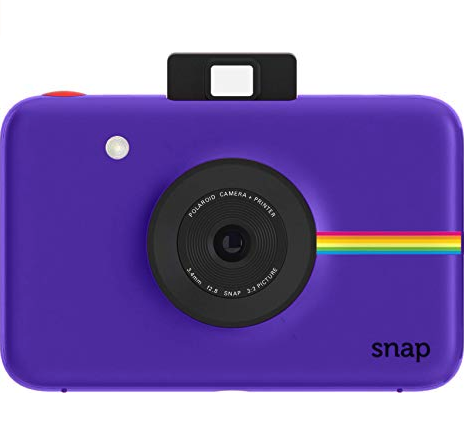 Amazon - Polaroid Snap Instant Digital Camera (Purple)
Make new memories with your friends by giving them a Polaroid camera. They can snap and instantly print pictures right from their camera for only $88. Take pictures together and then create a memory book of all your best moments together. The Polaroid Snap is the gift that stops time.
10. Custom Mash Face Socks
Make Custom Gifts - Custom Mash Face Socks
Want something more lighthearted and funny? Put you and your BFF's face on a pair of socks! Pick your favorite silly photo of the two of you and customize them for only $16.
These gifts are perfect for any occasion whether you're celebrating International Day of Friendship, your bestie's birthday, or just because! We hope these helped spark some inspiration for unique gifts you can give to your BFF.