Finding the perfect gift for mom can be a daunting task. Instead of buying her another trinket that will ultimately collect dust on her shelf, why not buy her a plant that will bring her joy for months?
We know, buying a plant can be tricky too. That's why we made it easy: We've got a houseplant match, depending on which iconic TV mother matches your mom's personality.
Don't wait! The last day to buy a plant to get it delivered to your mom on time is noon EDT on May 5.
A houseplant match for mom
Plants for Mother's Day will last longer than stem bouquets or chocolates, and with proper care, they will bring her happy thoughts for months or even years with proper care. Find the right plant for Mother's Day by matching your mom with one of these iconic TV moms.
Carol Brady from The Brady Bunch
Plant: She's Comforting
Carol Brady raised three girls on her own and then meets a man with three boys of his own. She treats her stepsons like they're her own and always has meaningful words of wisdom to bestow. She gives her six children space to make mistakes, but she was always there with a shoulder to cry on when needed.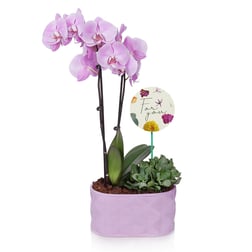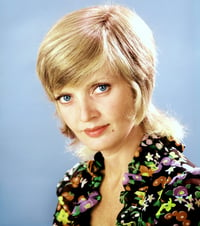 Peggy Bundy from Married... With Children
Plant: She's Sassy
Peg is the opposite of every TV mom made popular in 1950s sitcoms — she doesn't do housework, she freely spends money and she never cooks. However, her hair is always perfectly coiffed and she's always full of witty quips.
Lucille Ball from I Love Lucy
Plant: She's Devoted
Lucy was one of the first pregnant characters on TV. When she tells Ricky she's expecting, they dance and sing "We're having a baby," while both characters well up with tears. Like any new mother, Lucy doubts her ability to care for a child and hilariously struggles with bathing Little Ricky and other small tasks. Her determination to make a good life for Little Ricky is apparent and so very wholesome.
Clair Huxtable from The Cosby Show
Plant: She's Dependable
Clair is an attorney, a mother of five and a wife. As a mother, she uses her quick wit, smarts and cool demeanor to keep the Cosby children in line, no matter what they try to get away with. Mother always knows… and she's not putting up with any nonsense.
Mother's Day plant gifts
Still didn't find one that matches your special lady? Shop our collection to find the perfect Mother's Day plant. Order before noon EDT on May 5 to get it delivered to mom on time.