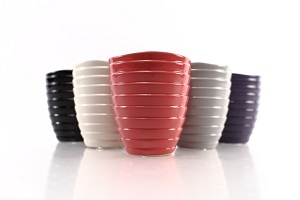 New Phalaenopsis orchid owners are often left behind the learning curve when it comes to taking care of the beautiful orchid. When giving the gift of a Phalaenopsis orchid, it would be fun to pass along a gift basket filled with interesting orchid care products that will help keep the orchid happy and healthy.
Here are some items that a new orchid owner would find as a fun and helpful gift to go along with their new orchid.
Ice Cube Trays
Your Just Add Ice Orchid only needs three ice cubes, once a week for proper watering – it's just that simple! With the growing trend of fun, creative ice cube trays, you're friend or family member can add a little flair to their weekly watering routine. Just be sure the ice cubes equate to ¼ cup of water.
Personalized Pots
There are many beautiful round or square ceramic and clay pots that are designed for orchids. Choose a pot in the favorite color or style of your loved one. Or better yet, add a personal touch! Stencil a unique design onto the pot to create a lasting impression.
Orchid Fertilizer
Just like other house plants, Phalaenopsis orchids are hungry for fertilizer. Specially formulated orchid fertilizer is required in order to keep the plant looking and growing its best.
Flower Clips
Orchid spikes need to be held with flower clips. You can include whimsical flower clips in colorful butterflies or dragonflies designs to replace the standard clip that arrives with the Phalaenopsis orchid.
Check out our 5 New Ways to Personalize Your Orchid to learn of other fun, creative ways to gift an orchid!