Thanks to their smaller size, mini orchids offer a wide range of versatile home decorating options. Check out our top nine décor ideas from Pinterest – and feel free to repin on your own boards!
1. A Cheery Desktop Reminder
We love how this mini brightens up an office space with its beautiful blooms and fun colored pot.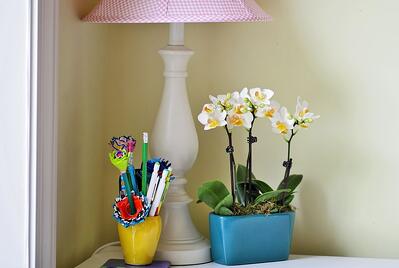 2. An Exotic Tabletop Tray
This beautiful display is bound to capture the attention of anyone who walks in your living room.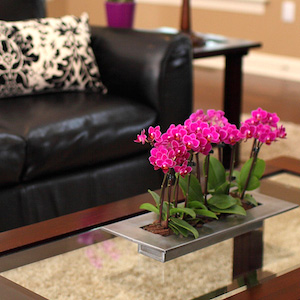 3. An Elegant Cylinder Vase
This display gives your mini orchid an even more exotic and elegant feel.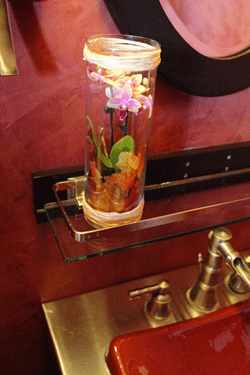 4. A Dramatic Outdoor Display
While you shouldn't leave your mini orchids outside for long, they can be the perfect temporary outdoor décor for a party or gathering.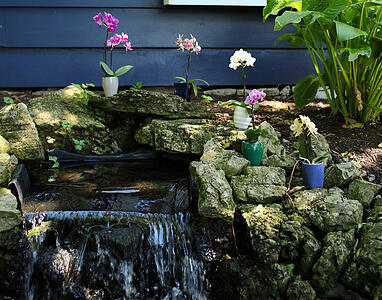 5. A Welcome Tray for Guests
Nothing says, "we're glad you're here" quite like this mini orchid on a welcome tray in your guest room.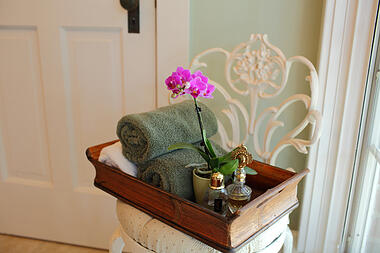 6. A Reading Companion
Your books certainly won't mind sharing their shelf space with such a small and beautiful companion.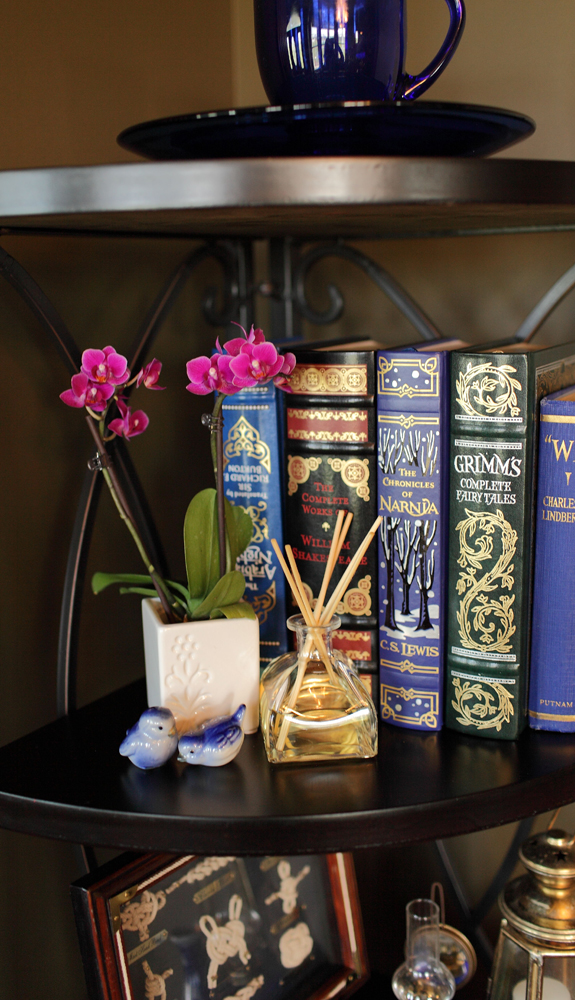 7. A Beautiful Bathroom Addition
This gold potted mini can up the elegance in any room of your house – even the bathroom.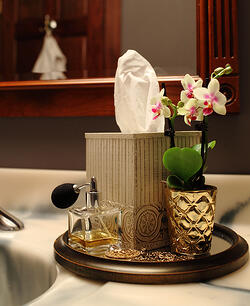 8. An Entryway Greeting
Perched at the front of your home, this entryway mini provides the perfect welcome to visitors.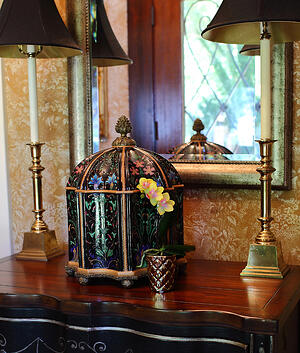 9. A Tableside Delight
Enjoying a warm beverage in a cozy armchair has never been more of a treat with a mini that perfectly matches your teapot.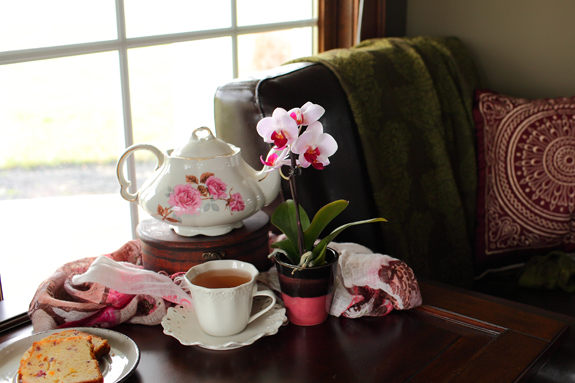 For more beautiful pictures of orchids and great styling tips, click here to follow our Pinterest board.