Are you interested in finding the best indoor terrarium plants and turning your home into a plant oasis?
Terrarium plants are miniature tabletop gardens full of your favorite indoor plants, housed in an open or closed glass container of your choice.
Not only are they beautiful, but terrariums are also very easy to assemble. Picking the right terrarium plants is the most difficult part of creating your terrarium, but we are here to help!
These five indoor plants are perfect to place in your terrarium.
Top 5 Terrarium Plants
1. Succulents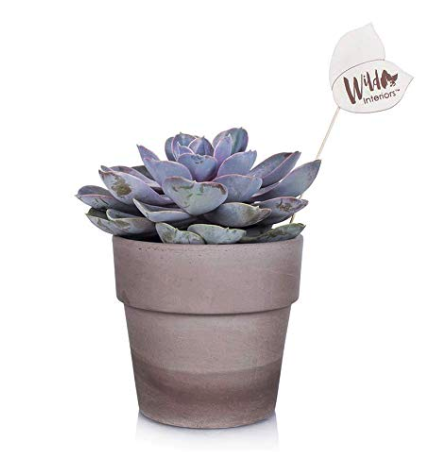 Amazon - Wild Interiors WI107 Echeveria Live Indoor Plant, Shelf Size (5" Pot), Purple
Succulents have become a popular plant among people who love bohemian and desert chic styles. Succulents are desert plants that require little water but a lot of direct sunlight to survive. They are extremely easy to take care of and add texture, color, and variety to your DIY terrarium project. Other succulents include cacti, Hawthornia, Aloe, and Crassula.
2. Air Plants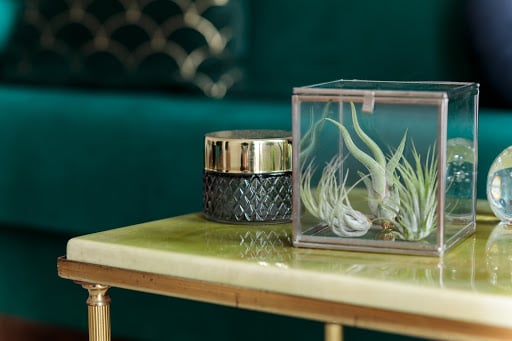 Getty Images - Tillandsia (Air Plant)
Tillandsia or air plants are unique creatures. They require very little water to survive and do not need to be potted. Because they don't need soil to survive, they can be placed in a closed glass box (like the one above) and thrive in humid environments. If you're busy and have little time to take care of your terrarium plants, the air plant is perfect for you!
3. Ferns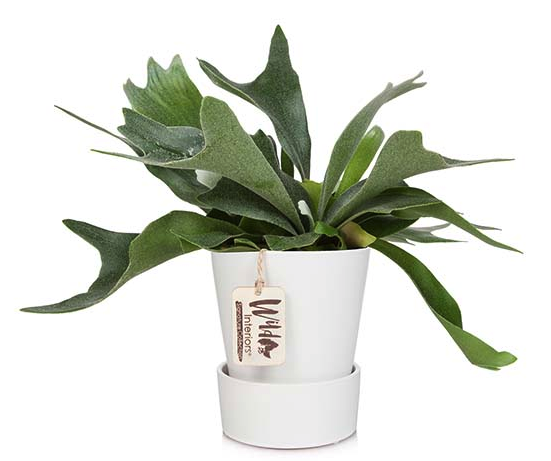 Wild Interiors - Staghorn Fern
Staghorn Ferns have jagged, green leaves, perfect for adding texture and height to your terrarium. The top of the soil should be kept moist, so water every few weeks. Staghorns thrive in humid environments, so do not mix with succulents if you plan on using Staghorn ferns in your terrarium.
4. Moss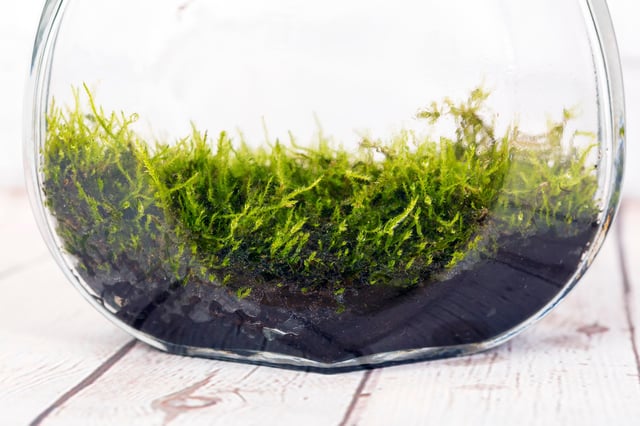 Getty Images - Moss
Moss makes a good foundation for other plants in a terrarium. With many different textures and shades of green, you can pick a moss to fill the empty spaces in your terrarium.
5. Phalaenopsis Orchids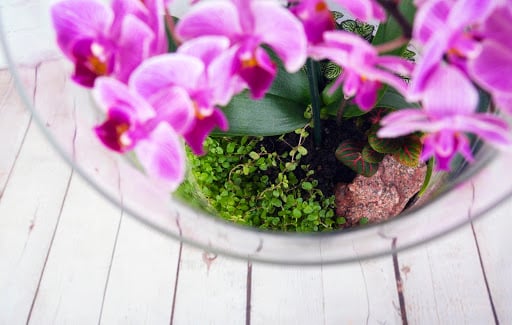 Getty Images - Orchid Terrarium
Can you actually put orchids inside a terrarium? The answer is yes! Spice up your indoor tabletop garden with an orchid. The breathtaking, vibrant colors of a Phalaenopsis orchid can be showcased perfectly with the addition of moss and succulents. Whatever size you plan on making your terrarium, we have an orchid that will perfectly fit in the glass container of your choosing.
These plants make the most beautiful indoor gardens. Get your best gal pals together for a night of wine and DIY terrariums.