Your wedding is one of the most important days of your life, so you want to make sure all your favorite people are there—including your girl squad.
A bridesmaid proposal box is a simple, creative way to invite them to play supporting roles on your big day.
Here are some unique items you can include.
How To Make A DIY Bridesmaid Proposal Box
Anyone can make a DIY bridesmaid proposal box. All you need is a personalized invitation with the basic ask—will you be my bridesmaid?—and the details of your big day.
Anything else is optional, but it will add to the excitement your bridesmaids feel when they accept your offer. Taking the time to add some flair also makes your bridesmaid proposal shareable on social media so you can start amping up the excitement.
What To Include In Your Bridesmaid Proposal Box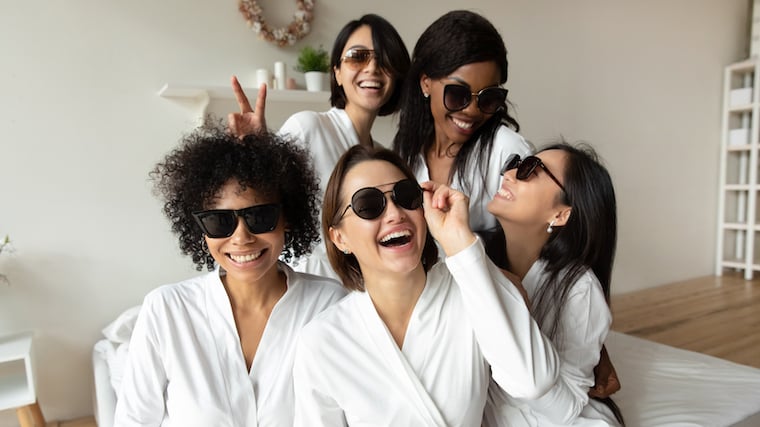 1. Chocolate or Candy
Who doesn't love chocolate? Sweeten up the ask by including your bridesmaids' favorite chocolate or candy. Better yet, find candy with packaging that goes with your color scheme.
When it comes to candy for wedding party favors, there are plenty of options.
You can try:
White chocolate covered Oreos
Many local chocolate and candy companies also offer collections specifically for wedding favors and personalized wrappers. Just ask!
2. Mini Orchids
Mini orchids are a beautiful way to add some color and uniqueness to your bridesmaid proposal box. Mini orchids come in an array of colors and can be ordered in bulk if you have a lot of bridesmaids.
Just Add Ice bulk mini orchids come in boxes of 12. You can use any extras for birthday gifts.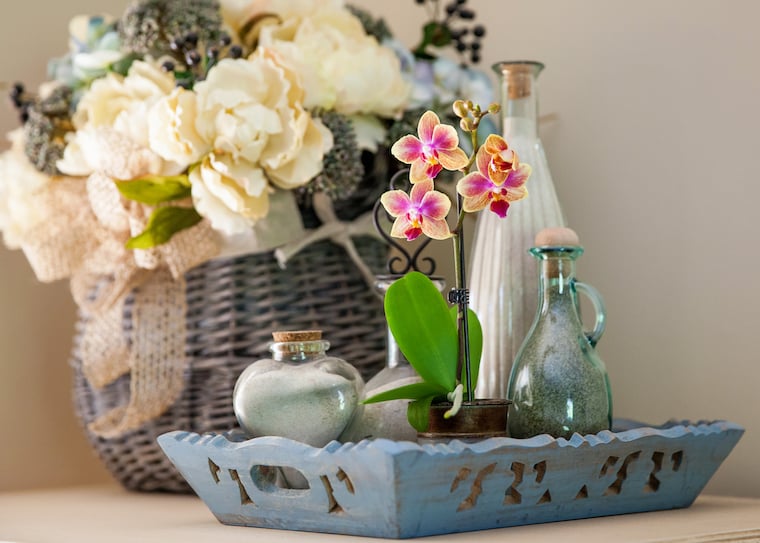 3. Matching Wedding Jewelry
Matching wedding jewelry is a sentimental touch to a bridesmaid proposal box. Your bridesmaids will love having something to wear on the big day and remind them of the special memories you shared. Matching wedding jewelry can be personalized to your style, as well as your bridesmaids' styles.
4. Engraved Wine or Champagne Glass
Putting an engraved or monogrammed wine or champagne glass into your bridesmaid proposal box is a fun and personalized way to commemorate your wedding. You can put your bridesmaids' initials on the glasses, along with the date of your wedding. Monogramming or engraving a glass for your bridesmaids can be an inexpensive gift to remember your wedding day.
5. Matching "Bridesmaid" Silk Robes
Bridesmaid silk robes are cute and fashionable and can be worn while everyone is getting ready for your wedding. Silk robes come in a variety of different colors and can be personalized to fit your color scheme. You can embroider the robes with your bridesmaid's name, initials, or the date of the wedding.
A bridesmaid proposal box is a great way to get excited for your wedding and show your bridesmaids how important they are to you. For more tips on everything from wedding favors to decorations, check out our new wedding planning guide.