Let's face it: as convenient as online shopping can be, sometimes the product that arrives in the mail isn't what you were expecting.
This can be especially true when buying flowers online. The flowers that arrive on your doorstep don't always compare to the bright and beautiful photos on the website.
We know this all too well, and have taken extra care and precaution to ensure that our Just Add Ice® products meet your expectations when you buy orchids online.
What You See IS What You Get
Colors, flowers, and pots may not be guaranteed on other floral sites, but we actually do guarantee that the orchid color and pot you see online is what you will receive.
We Can Help You Meet Your Last-Second Delivery Date
We average a delivery time of two business days, but we are able to ship overnight in most circumstances if the order is placed before the shipping cut-off time. (Just remember that it comes with the associated extra shipping fees.) However, if you like to plan ahead, we also allow you to set a shipping date further in the future so you can buy now, send later.
We Make Sure Your Product Stays Safe During Shipping
Our unique shipping boxes have made us pioneers in the potted floral industry. These boxes keep our plants intact and healthy through a rigorous shipping process. We have put the following best practices and methods into place to ensure a smooth shipping and delivery through small parcel channels:
Double-wall corrugated cardboard boxes both for durability, box integrity, and keeping temperature controlled
Heat packs, mylar sheets and taped seams to keep the tropical product warm during shipping in colder months
Custom cardboard tray inserts that keep the plant in place and secure
Sleeves to protect the product from rubbing up against the cardboard and getting damaged
Rubber bands around the base of the plant to keep the soil/bark in place
Ethyl Block Sachet packs in the box absorb the plant hormone ethylene, which orchids emit similar to bananas or other fruit. This hormone can cause blooms to wilt and die in an enclosed container. The pack keeps them vibrant and thriving.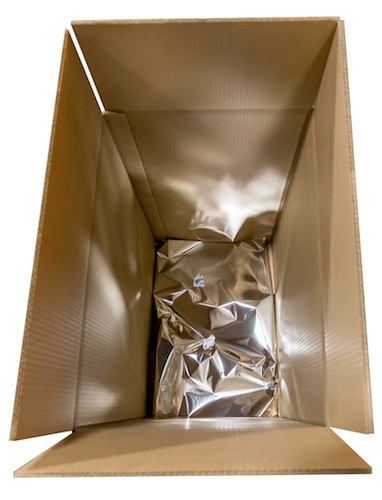 We Put our Product to the Test
We conduct many tests throughout the shipping process to understand how our orchids and packaging hold up. We do this by sending sample packages through actual shipping carriers, as well as simulating the shipping environment in our greenhouse. We document the whole process with pictures and notes, and make any adjustments necessary.
If you are looking to order a plant online and want the peace of mind of ordering from a trusted provider, visit our online shop today to get started.