Plants can add some much-needed life to an otherwise drab room or make a cozy spot feel even homier. And where better to put plants in your home than in the room where your loved ones and guests are most likely to gather?
Your living room is a natural choice for incorporating plants into your home décor—but how can you be sure the plants you choose are blending seamlessly with your design? Thanks to the ever-inspiring Pinterest, we collected a few of the best ways to position plants in your living room décor.
1. A statement plant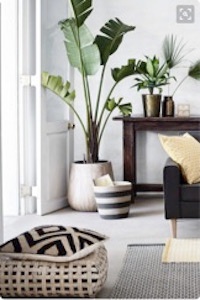 A tall, elegant plant can make quite the statement when tucked into a corner of your home, as shown in this pin. As a bonus, your planter can also make a statement—try finding one made of unique materials or in a color that complements your decorating scheme.
2. Collected on a ladder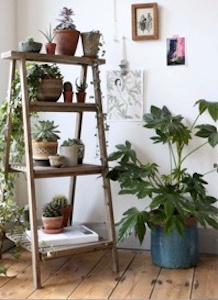 You can devote an entire corner of your living room to a collection of plants with this clever display that utilizes a vintage wooden ladder.
3. Elegant hanging plants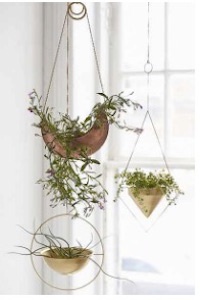 Hanging plants add a unique visual element to your living room and these mixed-metal planters could easily blend with a variety of decorating styles.
4. Plants as wall art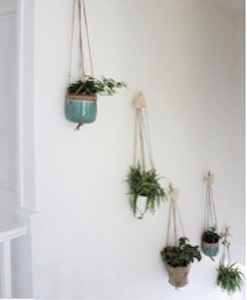 Putting your plants directly on your walls in place of art gives your living room decorations a three dimensional appeal.
5. Balancing shelves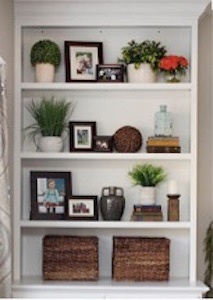 Shelves are most visually appealing when balanced with a variety of items and plants are the perfect way to fill in the gaps.
6. Arranging a mantle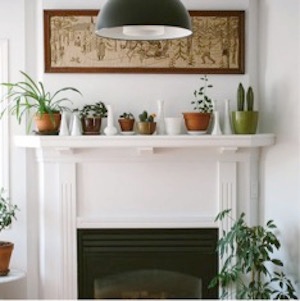 Decorating your mantle with plants is a great way to add visual intrigue to an otherwise boring space. Use plants and objects of varying heights to make an eye-catching display.
Of course, these suggestions are just the beginning of all the wonderful ways you can incorporate plants into your home décor. Keep experimenting until you find a style that best suits your home's personality.
Bring some inspiration into your home: shop online today!