If you're thinking about Mother's Day, you're probably thinking about flower delivery—especially if your mom lives far away.
But if you haven't ordered flowers online before, you might be wondering if what you see is what your mom will actually get.
Will your flowers arrive on time? Will the blooms look as bountiful and flawless as they do in the photos? Here are a few quick tips for making sure your Mother's day flower delivery goes smoothly.
Choose A Potted Plant Instead Of A Mother's Day Bouquet
Potted plants tend to outlive traditional Mother's Day bouquets with cut flowers. Once flowers are cut, the life of their blooms is short-lived, despite adding fresh water and powdered 'flower food' to the vase. Potted plants, like orchids or anthuriums, have blooms that can last two months or more. And with a little TLC, they can even rebloom year after year.
Ensure Your Flower Choice Is Of The Highest Quality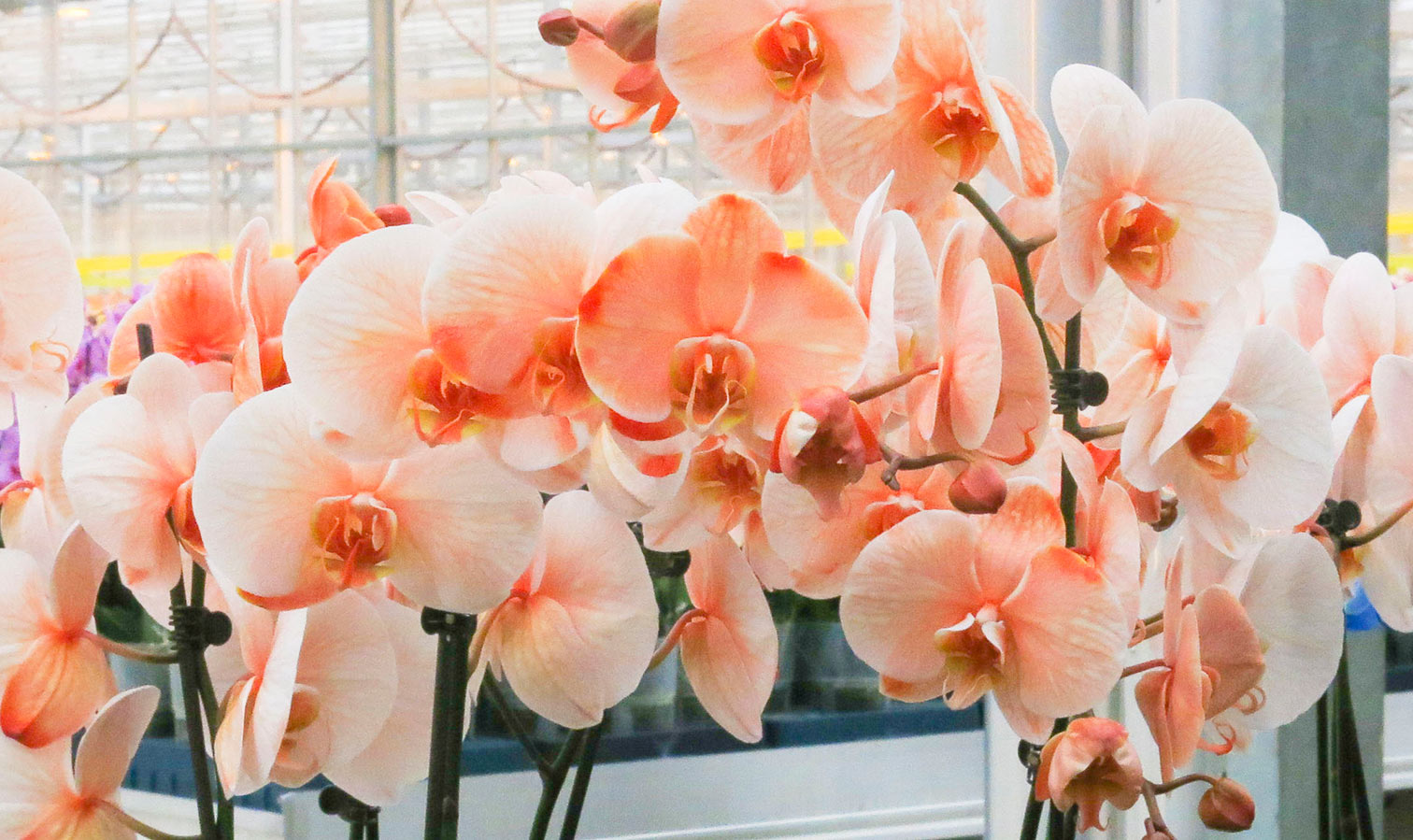 Not all flowers are grown using the same practices and that may mean the quality of the plant may suffer. Growing methods need to be high quality and professional to guarantee that the flowers are in top shape and health. To be sure your flower choice is of the highest quality, make sure you're ordering from a grower that uses only the best growing practices.
Just Add Ice uses a state-of-the-art grading system to assess plant quality and ensure you receive only the best quality flowers. We also use sustainable practices in our growing facility, which has allowed us to reduce emissions by 90 percent and exceed EPA standards by 95 percent.
Be Sure Your Mother's Day Flower Delivery Arrives On Time
Flower delivery services can be delayed during busy times of the year, especially on Mother's Day. Just Add Ice's online delivery lets you shop ahead and schedule your delivery date to avoid last-minute shopping trips or rush delivery fees.
Another concern for many who are shopping online is delivery fees. Delivery fees can vary based on the size, type and the quality of the plant. Some online flower delivery services charge upwards to $10-20 for delivery. Just Add Ice has standard shipping for just $4.99 on all Mother's Day flower deliveries ordered through noon today!
Make Sure Your Gift Arrives In Pristine Condition
We know how much your gift means, and we take shipping seriously. We ship all deliveries straight from our greenhouse and use a special method of corrugated packaging, inserts and temperature-controlling technologies to ensure your Mother's Day flower delivery arrives looking just as beautiful as it did in the photo.
(If for some reason it doesn't, just contact us and we'll make it right.)
Now that you know how to get the highest quality flowers delivered on time and on budget, it's time to pick a plant that's as beautiful as your mom. Shop our entire collection and schedule your Mother's Day flower delivery today.