As people slowly begin to return to the office, many people may adopt a hybrid model of going into the office and continuing to work from home a few days a week. As you spend more time at home, it's only natural to want to update or change your surroundings.
Summer allows us to add some of 2021's interior design trends that will make each living space feel brand new. Here are five of our favorites.
Summer interior design trends of 2021
Try adding one or more of these trends to your interior design for a fresh new work-from-home look.
Pantone colors
Pantone's colors of the year are Ultimate Gray and Illuminating (yellow). "Practical and rock-solid but at the same time warming and optimistic, the union of PANTONE 17-5104 Ultimate Gray + PANTONE 13-0647 Illuminating is one of strength and positivity. It is a story of color that encapsulates deeper feelings of thoughtfulness with the promise of something sunny and friendly," Pantone states.
A few ways to incorporate this color palette is with throw pillows, art or rugs. If you're looking for a drastic change, consider painting your walls gray. Add visual interest with a punchy yellow couch.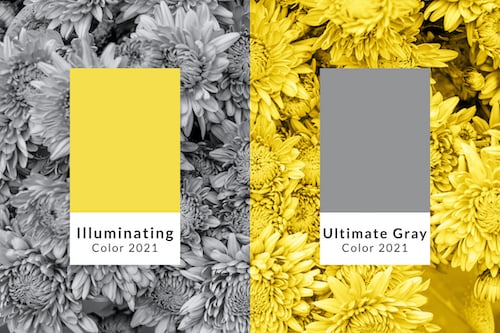 Raw wood
Wood is everywhere, but it's normally covered by paint or stain. Rather than covering up the natural beauty, consider using raw, untreated wood. Using this eco-friendly trend in designed spaces evokes a sense of calm, but be careful not to overdo it. Start with one or two pieces, such as bookshelves, stools or a coffee table, and make sure it blends with the furniture and decor you already have.
Upcycling
Continuing with the eco-friendly trend, upcycling is a great way to improve something you already own or that you may find at a garage or estate sale. A few ideas:
Create a gallery wall in your living room with your children's or grandchildren's art
Use leftover paints to create a dramatic dresser or bookshelf
Use a stack of vintage suitcases as a trendy nightstand
Turn old scarves into new curtains for your home office
Cottagecore
2020 was a year that people turned to nostalgia for comfort, and that trend followed through into 2021 with cottagecore. This home decorating trend is a romanticized view of western, rural, agricultural life — think clothes on a clothesline, the smell of fresh-baked bread, and gingham tablecloths.
To incorporate this look in your home design, try replacing florals with stripes or plaid, use jam jars as vases or utensil holders, and add candles here and there. Add touches of warm whites, pale pinks and duck-egg blue.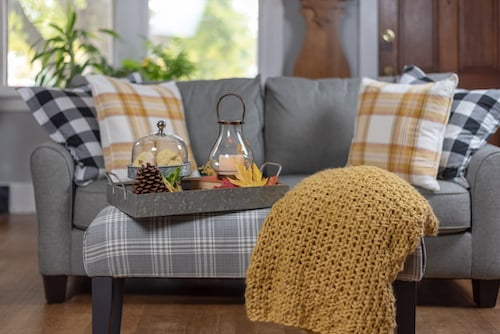 Houseplants
In an effort to connect to nature as we all stayed at home, more and more people jumped on the houseplant trend. It's safe to say that houseplants are having their moment — and for good reason! This interior trend makes people happier, purifies the air and helps reduce stress.
Add houseplants wherever you please, just be sure they're getting enough light to thrive. They look great in Zoom backgrounds, on mantels and in bathrooms.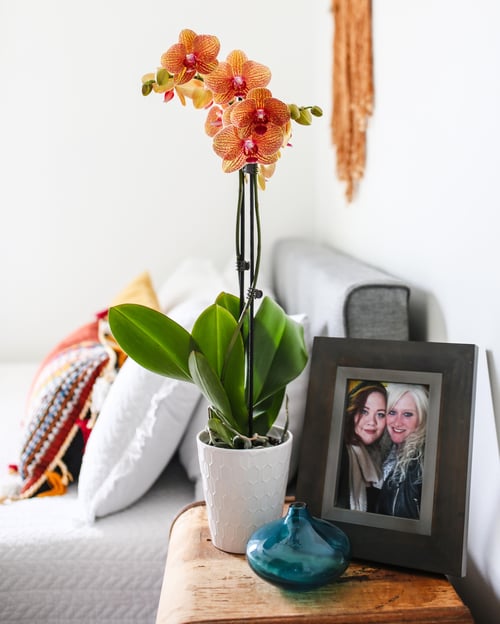 Interior designs for summer
No matter which modern design or color trend you decide to incorporate, be sure you have fun with it! If you don't end up liking it, change it again. There is no right or wrong way to decorate your humble abode.