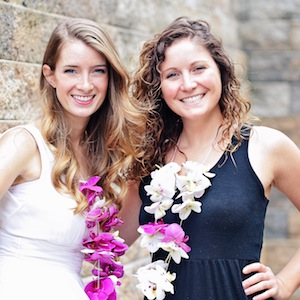 Orchids are not your run-of-the-mill flower, and for a connoisseur of beauty, they're a visual buffet. They are available in an array of colors, have an intricate petal and stem structure, and their versatility is unmatched. Orchids can be used in weddings or just to brighten up any room. They're not only used to enhance decor, but also serve as an artistic muse. Today we look at three ways that orchids provide a source of inspiration in the art and fashion world.
1) The Orchid Hat
You could say that prominent British fashion designer, Philip Treacy, has a thing for orchids. He's stated that they're his favorite flower and "often a source of inspiration." He's worked closely with Art of Life, a group of Dutch Orchid Growers, to produce a collection that capture the intrinsic beauty, elegance and versatility of three orchid species in particular: the white Phalaenopsis, blue Vanda, and yellow Oncidium.
2) Orchid Jewelry
Wearable orchids that you can adorn your neck, and wrist with are the perfect gift for orchid lovers and those with a flair for fashion. These jewelry pieces feature real orchid flowers selected by hand and treated with resin to forever preserve their beauty. Each piece is distinctly unique because no two orchids are exactly the same.
3) Orchid Art
Many artists are inspired by an orchid's beauty and use it as inspiration for their pieces. Just take a look at some collections here! Or try your hand at painting a piece of artwork yourself! Visit our photo gallery for some inspiration.
An orchid is more than just a potted plant; its beauty is a source of inspiration for active imaginations, proving that an orchid can be anything you want it to be.
Orchids in full bloom are a sight to behold. Keep your orchid healthy and prolong its blooming life by following our 10 simple steps!