A new year brings about new trends — and the retail industry is no exception.
In order to capture and keep your customers' attention in the coming year, you need to make sure your store is keeping up with the competition. By staying on top of what customers really want out of their shopping experience, you can build brand loyalty and enjoy a thriving retail business in 2018.
Here are six retail trends you should know about for the coming year.
6 Game-Changing Retail Trends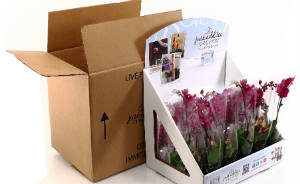 Sustainability As a Competitive Advantage
Customers — and especially millennial customers — want to see that stores are doing what they can to take care of the planet. By adopting sustainable practices, whether in your store or in your shipping materials, you can demonstrate to your customers that you have priorities that go beyond simply making a buck.
Greater Transparency
Customers don't want to feel like they're being duped into spending too much or purchasing a product that doesn't align with their values. By being upfront and honest about your processes and sources, you can show your customers you have nothing to hide. Knowing where their money is going helps build trust with your consumers.
Optimizing the In-Store Experience
With so many options for online shopping today, it can be hard to convince some customers that visiting your brick-and-mortar location is worth their time. By creating an exceptional in-store experience, you can keep your customers coming back for more in-person purchases. Depending on your industry and customer base, this could mean several different things. For instance, simply adding fresh, beautiful products to your inventory — like selling orchids, for example — can create a positive ambiance in your store. Or, for your more tech savvy customers, adding omnichannel options that combine the online and brick-and-mortar shopping experience can help bridge that gap.
Above all, look for ways to make the shopping experience as stress-free and efficient as possible.
Greater Personalization
Every customer loves a personal touch. By offering products and shopping experiences that allow for greater personalization, your retail store can connect better with your target audience and make your customers feel valued.
Embracing Technology To Connect Digital And In-Store Experiences
Whether it's creating an app or utilizing algorithms to enhance your loyalty program, more retailers are using technology to bridge the gap between their website and the store.
If your retail store is behind the curve in this area, it's time to jump in feet first and figure out how you can use various products, services and platforms to maximize customer experience and sales.
Using Data To Drive Better Business Decisions
While data collection is far from a new trend, many smaller retail stores still aren't taking advantage of all the information their customers are willingly providing. By collecting data on your customers' interests, needs and preferences, you can provide more tailored interactions and experiences that position your stores as the optimal solution to their problem.
When it comes to retail trends, it's safe to say that if you can't beat them, join them. Staying on top of what to expect in the new year, you can ensure your store stays relevant and busy.
Ready to add something fresh and beautiful to your store? Start selling our orchids today.