It's no secret that Mother's Day is the biggest flower gifting holidays of the year—and for good reason!
Moms deserve year-round special treatment for all they do. And most of us are willing to give top dollar to make the day memorable.
The average shopper spent $186 in 2017, a record high, according to the National Retail Federation. Greeting cards and flowers still top the list of the most popular items, with nearly 78 percent of survey respondents saying they planned to buy a card and nearly 69 percent planning to buy flowers.
Is your floral department ready for them? Here are a few tips to help you make the most of Mother's Day.
Think Outside the Bouquet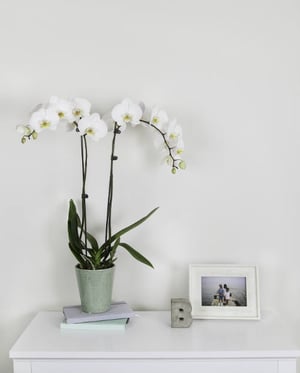 While the average bouquet of long-stemmed roses costs upwards of $40 and lasts one week at most, potted plants are growing in popularity as a long-lasting alternative.
Most floral departments stock up on bouquets, but by failing to give your customers a longer lasting option, you're causing them to miss out on an elevated gift. Instead, consider rounding out your departmental options with more houseplants, such as orchids, anthuriums and bromeliads. Since all of these plants are hearty, long-lasting and colorful, they can help increase sales by offering your customers an option that won't easily wilt or die.
Stock Up on a Variety of Colors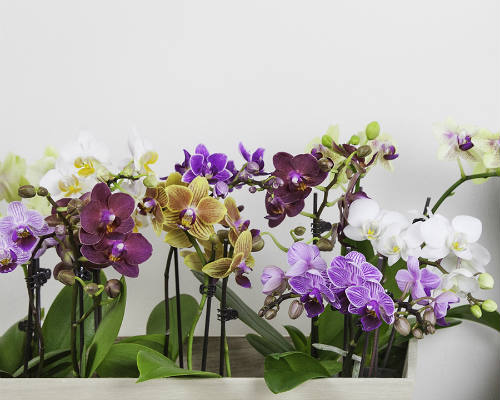 Even though Mother's Day comes with a lot of pink and pastel colors, make sure your customers have a wide variety of colors to choose from when making their selection. Particularly with houseplants, which may need to be matched to specific decors, color variety is essential. Plus, offering options for colors is another way to set your stock apart and offer a unique product. For instance, watercolor orchids are exotic and eye catching, making them more likely to jump off your shelves.
Offer Various Sizes to Fit Every Budget
Many Mother's Day shoppers will find themselves buying for multiple moms and other special women in their life. Since this can quickly add up beyond the average budget, make sure you offer a variety of sizes of bouquets and potted plants to fit every budget.
Mini orchids are a great option for the customer who wants to show someone how much they care, but doesn't have the budget to purchase a full-sized orchid.
Embrace Symbolism
Most people have heard of the various meanings associated with colors of flowers — like red for love and yellow for friendship — but there are plenty of other symbolic gestures floral gifts can symbolize. Anthuriums, for example, are heart-shaped and signify love, which could be perfect for a spouse shopping for the mother of their children. Or, since purple symbolizes royalty, you could suggest a customer buys a purple orchid to show their mother that she's a "queen."
So, don't let your floral department get caught off guard by Mother's Day shoppers. Plan ahead, anticipate their needs and stock up on the types of unique, thoughtful gifts they'll be looking for.
Stocking up? Learn more about selling our orchids.