There are few holidays more fun to decorate for than Halloween — and why shouldn't your potted plants get in on the fun? Plenty of people put costumes on their pets, so it only seems natural that you might dress up your orchid for the holidays.
While the possibilities are endless, here are a few suggestions if you're in need of inspiration.
Turn Your Orchid Planter Pot into a Mummy
Simply wrapping gauze or crepe paper around your pot and adding a pair of sticky googly eyes, can instantly mummify your orchid with Halloween spirit. Plus, as a bonus, this costume is inexpensive, easy to make and easy to remove once November 1st rolls around. Use these clever candy jars as inspiration: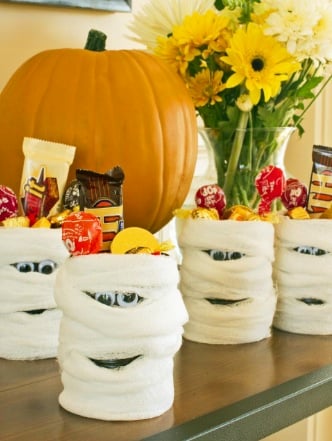 Dress your bromeliad pot up as a pumpkin
With a little construction paper, scissors and tape, you can cut out the perfect pumpkin face to adorn your bromeliad's pot. The leaf crowns will make it look like your pumpkin pot has some seriously wacky hair and you won't even have to get messy carving a real pumpkin. Feeling bold? Use paint and just plan to paint over it with a redesign once the next holiday rolls around.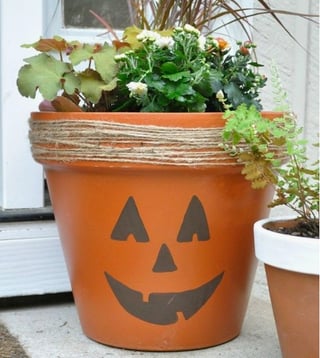 Fly Bats from Your Bonsai Branches
The branches of a bonsai are perfect for displaying creepy critters. Buy some decorative hanging bats or make your own, then loop them around the branches.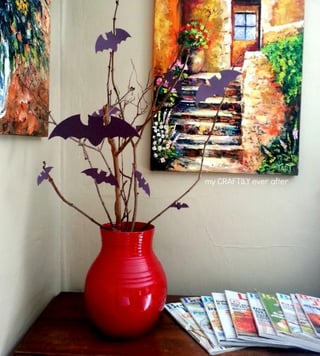 Drape Your Money Tree with Spider Webs
Fake spider webs are practically a Halloween rite of passage. By draping your money tree pot and trunk with fake spider webs and adorning the leaves with a few plastic spiders, your tree can go from zero to spooky faster than you can say, "Trick or Treat!" Use this spooky DIY vase as inspiration.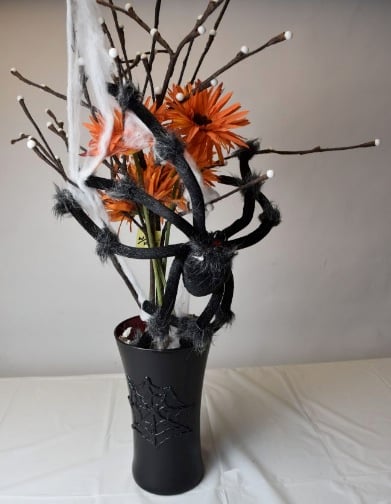 Turn Your Bonsai Soil into a Graveyard
Let's face it: bonsai trees already have a creepy air about them. Why not take it to the next level by making miniature cardboard tombstones to stick in the soil around your tree? Tape a toothpick to the back to help your tombstones stand upright and feel free to get creative with your grave markings.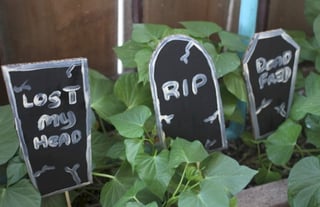 Want a little less creative effort? Our spiderweb pots fit the bill. Meet Elvira and Jack, our purple and orange orchids.
Need some colorful orchids to fit your fall decor? Shop our collection online —and check out our new orchid pots!