It's not easy to be far away from the ones you love most, especially during a holiday that celebrates them. Your mom has always been by your side, and you wish you could be there for her this Mother's Day. Send love from far away and give Mom a beautiful gift that's sure to put a smile on her face—an orchid!
Here's why orchids make a great Mother's Day gift, especially if your mom lives far away.
Orchids Are Long-Lasting
While a Mother's Day bouquet withers away after a few days, orchids are one of the longest-lasting houseplants.
With proper care, orchids can stay in bloom for two months or more. They can even rebloom year after year!
Orchid Care Is Super Simple
Another reason why orchids are the best Mother's Day gift is because they are low-maintenance. Our ice cube watering method makes orchid care a breeze. After finding a bright location for your orchid, simply place the recommended number of ice cubes in the pot and let them melt. Water once a week to ensure beautiful and bright blooms.
There's An Orchid To Match Every Mom's Style
Your mom is unique, and so is her style. Luckily, we have a wide variety of orchids as beautiful and unique as she is. Our collection of orchids features everything from bold, bright watercolor orchids to delicate pink and white orchids. Each orchid is settled in a decorative pot that's also available in an assortment of styles.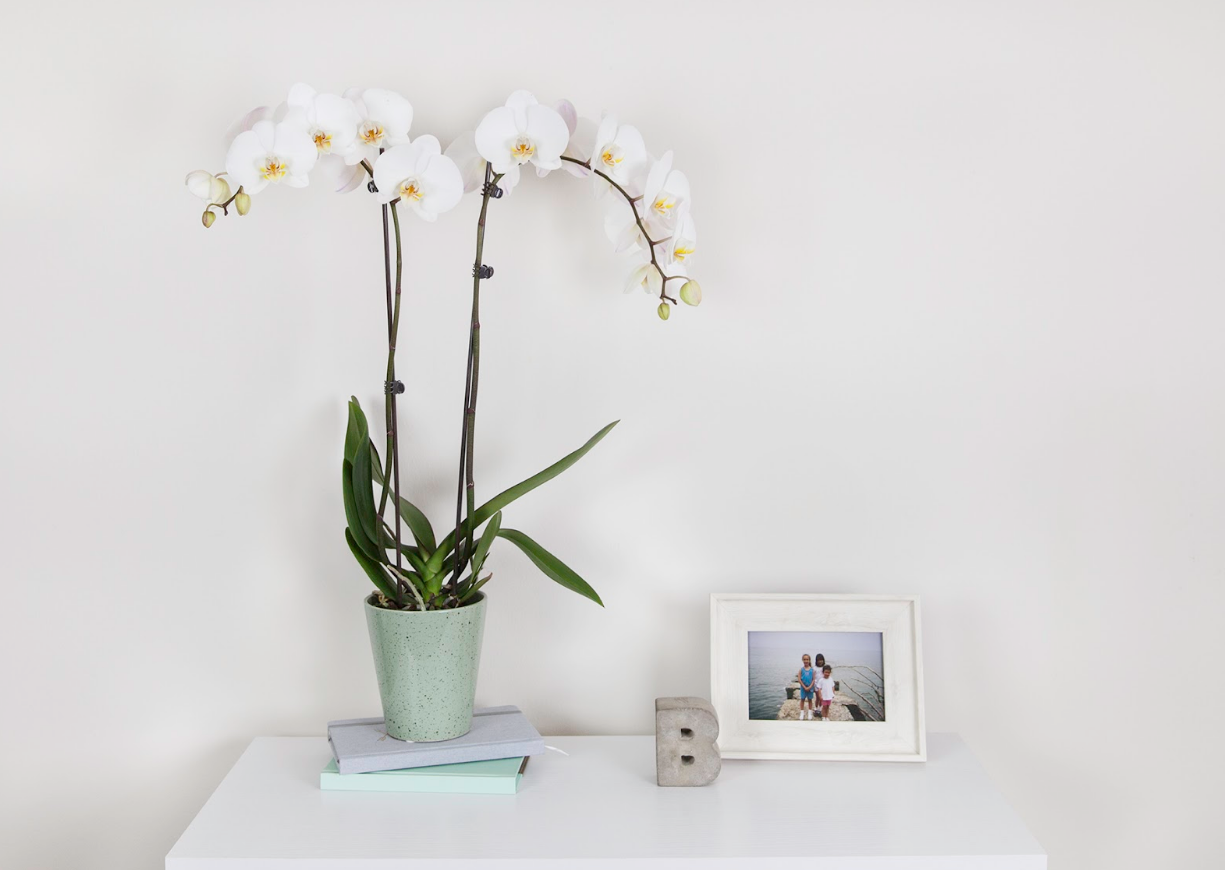 Online Delivery Is More Convenient Than Ever
A beautiful orchid can be delivered fresh from the greenhouse to her door with convenient online delivery. You can even add a special message letting mom know how much she means to you. Our online delivery process allows you to find the perfect plant and even schedule your delivery date. From now until May 8, you can get standard shipping for just $4.99! (All Mother's Day orders received by noon on Friday, May 10, will be shipped overnight for an additional fee.)
Orchids are a more memorable, lasting alternative to a standard Mother's Day bouquet. They make a gorgeous accent piece for any home decor, and their care is as simple as it gets. Even though Mom may be far away, you can still let her know how much you love and appreciate her by surprising her with a fresh orchid delivered right to her doorstep.
Explore our entire collection of orchids and find the right one for her.