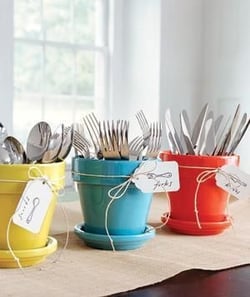 You've repotted your orchid and you're left with an empty ceramic pot.
These pots can be used for much more than housing beautiful plants. So bring those empty containers in from the trash pile or porch and use these ideas to get your creative juices flowing.
Use Them to Hold Utensils
Whether it's makeup brushes, paintbrushes, kitchen utensils or gardening supplies, empty pots can be used to hold a variety of items. An empty mini orchid pot works well for small collections of makeup or paintbrushes. A mini orchid pot could also be used as a pencil, pen or crayon holder for a child's art space or your desk.
For a party or other special event, use empty Classic orchid pots to display silverware. If you have pots with a variety of colors or designs, consider painting the pots to match your party's theme. Take this flower pot caddy example from Real Simple:
Make Mosaics
Break up a pot or two and use the pieces to create a mosaic. If you have other ceramic items—like chipped or broken plates or glasses—consider adding these pieces to your design.
Create a mosaic for a mirror, bowl or picture frame. This example from Pinterest uses various pieces of broken china and other plates to create a colorful mirror.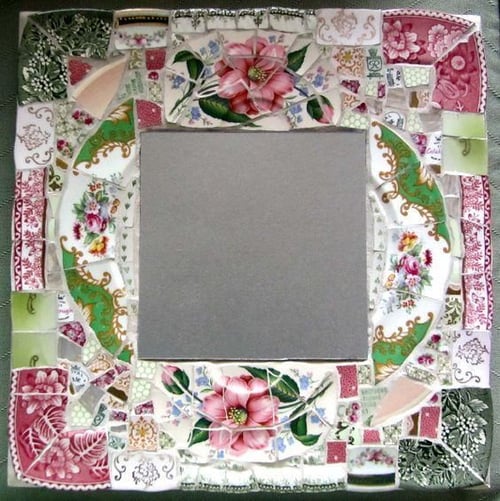 Create Candles
If you have some empty mini pots, consider making homemade candles with the containers. All you need is some liquid wax, a wick and scented oil (if you'd like a scented candle). Tie a festive ribbon and tag around the pot, and you've got a simple gift or piece of home decor. For inspiration, see this upcycled teacup example from Upcycled Wonders.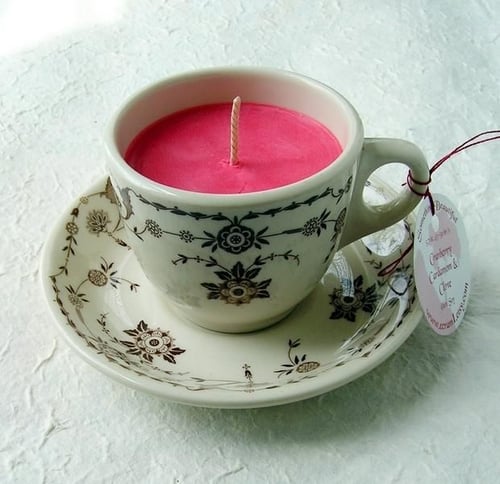 Store Kitchen Items
Use Classic-sized pots to store or display napkins, linens, chip clips or other countertop kitchen utensils. Use some chalkboard paint, label what each pot holds or write an inspirational note or create a design on the pot. The possibilities are endless. Here's a decorating example using terracotta flower pots from A Few Shortcuts.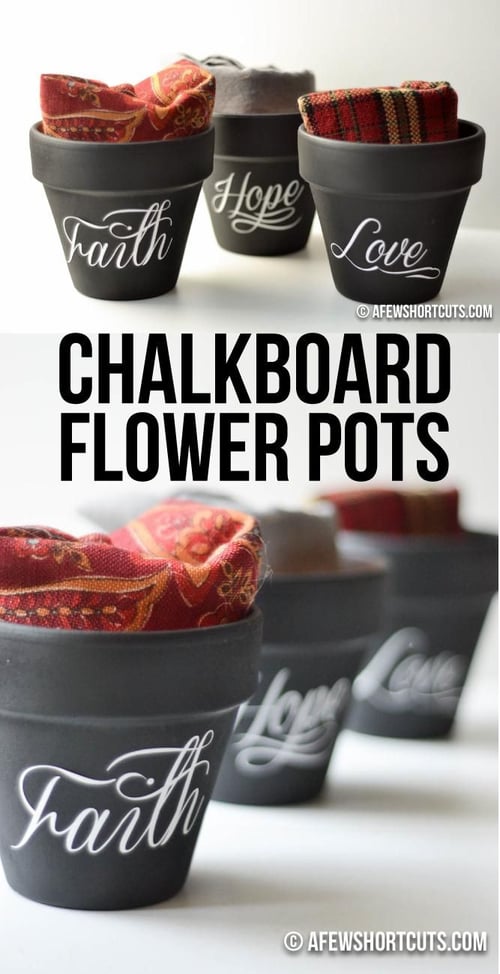 Your empty orchid pots or planters don't have to collect dust or get pitched in the trash. Use these ideas to give them new life.