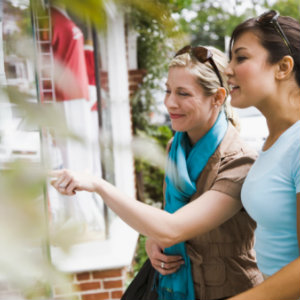 As a storeowner, you already understand the importance of an enticing window display to get customers in the door. And even though we think orchids are beautiful enough to sell themselves, getting a little creative and crafty with a spring window display certainly doesn't hurt. So, if you've been looking for inspiration to improve your window displays, you've come to the right place.
Here are six tips for creating eye-catching window displays this spring.
1. Get a Little Whimsical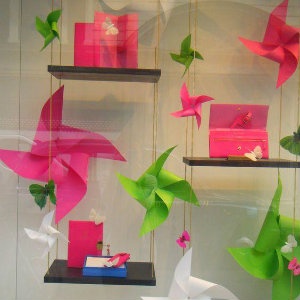 (source: Pinterest)
Spring is a whimsical season, so decorating your window display with colorful pinwheels or other whimsical décor makes perfect sense. Not only are there endless color and pattern options but, as an added bonus, pinwheels are inexpensive and easy to make.
2. Bring the Drama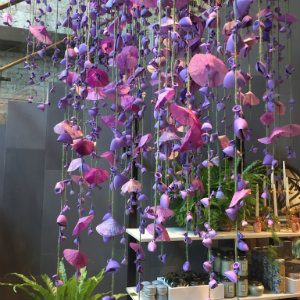 (source: Swirlmarketing.com)
Adding height and visual drama to your window display is sure to make passersby stop and consider coming inside. For example, this hanging display utilizes deflated balloons as hanging flower petals—a tactic that's not only colorful and visually appealing, but also unique and creative.
3. Embrace the Hashtag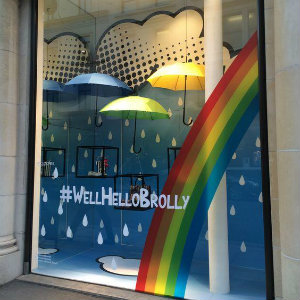 (source: Pinterest)
Using a hashtag on your window display invites customers to interact with your brand beyond their visit. You can get creative with your choice of hashtag and display design, then use your social media channels to track how customers are engaging. Here are a few we like to use: #orchidart #homeinspiration
4. Get Cozy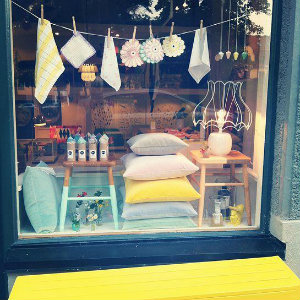 (source: Pinterest)
Ideally, you want your window display to make your store seems inviting—something this cozy display achieves with soft colors, the inclusion of "comfort" items like the stacked pillows, and soft lighting.
5. Incorporate Vintage Charm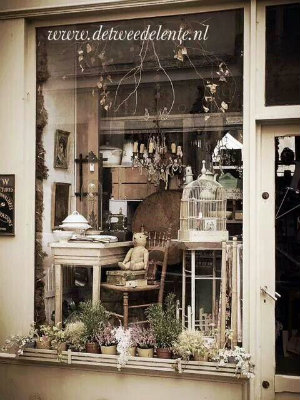 (source: Pinterest)
Using vintage pieces like refurbished birdcages, old chests of drawers or wooden stools to display your orchids can help create a themed window display that will look too classy to pass up.
6. Harness the Power of Color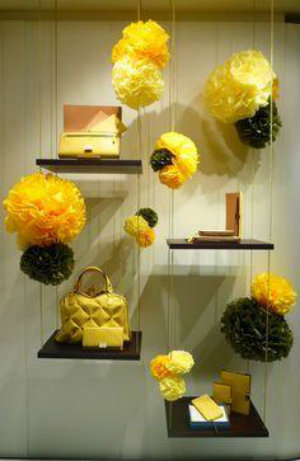 (source: Pinterest)
As festive as a multicolored window display can be, focusing on one bold color can also have a powerful effect. Picture this window display with yellow orchids incorporated, or imagine how different colors could create a unique focal point.
Want to make your window display even more enticing? Learn about selling our orchids.