Recent data from the Produce Marketing Association shows the average store sells almost a quarter of a million dollars in flowers each year! A growing portion of it comes from potted plants. Is your store keeping up with the latest trends in floral sales?
Here are a few facts and figures your store should know.
Who Buys Flowers?
OK, this one may not be so surprising: 79 percent of the people buying flowers are women. With such a high percentage of flower consumers being women, it's important to target your displays and marketing toward female shoppers.
When Do They Buy Them?
Floral sales are largely seasonal and correlated with the holidays. Mother's Day accounts for about one-fourth of all floral sales, making it the most popular holiday for purchasing flowers and potted plants after Christmas and Hannukah.
That's why it's a good idea to stock your floral department with plants that thrive throughout the year, like orchids. Orchids also come in a wide variety of colors, making them ideal for year-round gifts and home decor.
Why Do They Buy Them?
While you might assume most floral purchases are gifts, 63% of the people purchasing flowers are buying them for themselves.
In fact, 36% of flower purchases are used for home decorations. Potted plants are great for gifts or home decor because they are long-lasting, versatile and easy to care for. According to our Just Add Ice® survey, orchid purchases are about 50/50 between gift purchases and purchasing for themselves.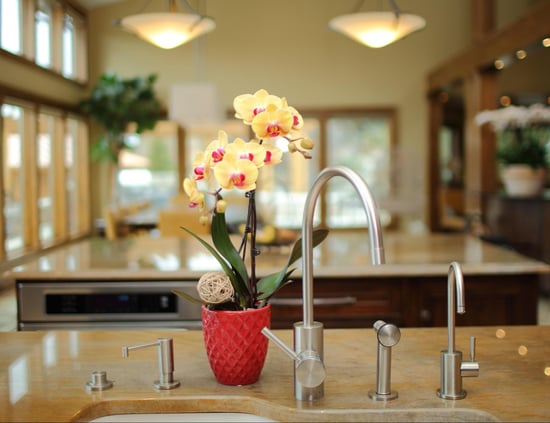 What Factors Matter Most?
According to PMA, consumer demands fall into three main areas: product attributes, store presentation and the perception of value. We also know from our consumer survey that post-purchase care support is very important. Orchids are easy to care for and can bloom for up to three months with proper care, making them a great value for consumers.
What This Means For Your Store
Fortunately for you, orchids are easy to sell and economical. They take up less floor space than other types of flowers and come in a variety of colors and sizes, giving your customers plenty of appealing options.
And with our Just Add Ice® brand they will get that support they need from our website after they leave your store, providing them with a positive experience and higher likelihood of repurchasing. In fact 69 percent of our consumers own more than one of our orchids.
Selling orchids is a great way to boost impulse buys among customers and also encourage seasonal purchases throughout the year.
Whether you're a small business or a large retailer, we have a variety of colors and sizes to delight your customers. Learn more about selling our orchids.