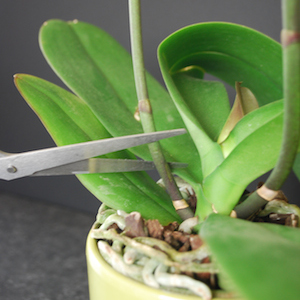 If your orchid bloomed through the spring and summer, fall marks that time you'll likely see your orchid enter a period of rest. The blooms will wilt and fall off, but don't worry—your orchid is not dead! Rather, it is saving up energy to rebloom next season.
Even though bloom loss isn't cause for concern, it does signal it's time to help your orchid through its months of hibernation. One of the main ways you can assist in the reblooming process is by trimming your orchid spikes. The decreasing temperatures of the fall season make it the ideal time to encourage reblooming in future months.
For a first time orchid owner, trimming spikes can be a stressful task. However, with the right information, it can easily become part of your orchid care routine. Just follow these four steps!
more